Plaintiffs Support Talcum Powder Cancer Lawsuits MCL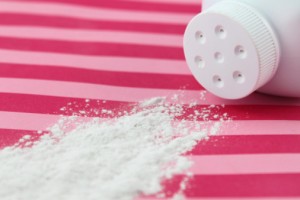 As the number of talcum powder cancer lawsuits against Johnson & Johnson continue to mount, plaintiffs have indicated that they support a request filed by the company to centralize the litigation. All plaintiffs cite similar allegations that use of the manufacturer's Baby Power and Shower-to-Shower body powder products around the genital area caused them to develop ovarian cancer. They accuse Johnson & Johnson of knowing that talcum powder could cause ovarian cancer for years, but failing to warn consumers and the medical community.
In June, Johnson & Johnson filed an application with the New Jersey Supreme Court requesting to consolidate all talc powder lawsuits filed in the state as part of a multi-county litigation (MCL). Specifically, the company requested that Atlantic County Superior Court Judge Nelson C. Johnson oversee the proceedings, designed to avoid conflicting pre-trial rulings, avoid duplicate discovery and better convenience all applicable parties.
Talcum powder cancer lawsuits
A response filed by the plaintiffs on July 8, indicates support for the MCL, but requests that Middlesex County Judge Jessica R. Mayer should oversee the litigation instead.
"The Criteria for Designation outlined in Multicounty Litigation Guidelines (Directive # 08-12) indicate that 'the issues of fairness, geographical location of parties and attorneys, and the existing civil and multicounty litigation caseload in the vicinage' should all be considered in determining the appropriate vicinage for centralization," states the response. "Although Judge Johnson has very ably handled the scheduling and discovery matters for these cases thus far, the geographical location of the parties and attorneys and the MCL caseload in each vicinage indicate that centralized management is proper in Middlesex County."
The litigation is in its early stages, so plaintiffs claim the move to Middlesex County would not cause any efficiencies. If the MCL is granted, all talcum powder lawsuits filed against Johnson & Johnson in New Jersey would be centralized for discovery and pretrial proceedings. If a settlement or resolution is not reached, each case could be remanded back to the original court where it was filed to be heard individually by a jury.
Study links talcum powder to cancer
In 2013, doctors at Boston's Brigham and Women's Hospital combined data from eight different studies in an attempt to determine whether the use of talcum powder around the genital area does indeed increase a woman's risk of developing ovarian cancer. This form of research, known as meta-analysis, is used to develop stronger results than found in individual studies.
The researchers analyzed data from 8,525 women who had been diagnosed with ovarian cancer and compared talcum powder usage with that of 9,800 women who did not have cancer. The results revealed that regularly applying the powder to the body after showering or bathing increased a woman's risk of developing an ovarian tumor by 24%.
Talcum powder is made from a soft mineral called hydrous magnesium silicate. The mineral is crushed, dried and milled to create a powder commonly used in cosmetic products. Some experts claim it contains chemicals that are similar to asbestos, which can mesothelioma.