Discovery Phase for Fresenius Dialysis Bellwether Lawsuits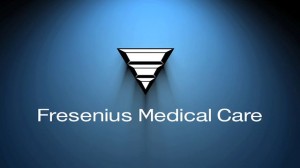 The presiding judge for hundreds of Fresenius dialysis lawsuits centralized in a Massachusetts court is engaged in discussions with attorneys to plan the discovery phase for preliminary cases being prepared for trial. U.S. District Judge Douglas P. Whitlock was scheduled to meet representatives of various parties on May 15 for a status report on discovery proposals regarding the "bellwether" lawsuits that will set precedent for some 2,700 claims alleging adverse Granuflo and Naturalyte side effects.
A multidistrict litigation (MDL 2428: In Re: Fresenius Granuflo/Naturalyte Dialysate Products Liability Litigation) was set up to process the growing number of lawsuits filed concerning the dialysis products after a class I FDA recall was issued in 2012. Granuflo lawsuits concern the heart attacks many patients experienced due to allegedly undisclosed problems with bicarbonate conversion during dialysis. Bellwether trials in the MDL are slated to take place in early 2016 and the planning phase for discovery, choosing trials to serve as representative preliminary cases, and other procedural facets are taking place currently.
Bellwether trials for Fresenius dialysis injury claims
An MDL consists of a large number of similar lawsuits that are consolidated under one judge in a single court (in this case, the District Court of Massachusetts, located in Boston) for the purpose of efficient trials that avoid duplication or conflicts, and encourage large scale settlements in order to resolve claims in a timely manner. Bellwether trials are preliminary trials of representative cases held to "test the waters" in terms of the kinds of evidence to be presented and a jury's potential response to the case being presented.
An August deadline has been set for agreeing on a specific plan in which 10 specific bellwether cases will be selected for the 2016 trials. Parties are currently negotiating details of the discovery phase for the trials, namely the number and timing of dispositions for witnesses who will be called to testify regarding the dialysis products, particularly the physicians associated with those who suffered heart attacks after Granuflo exposure. Concerns have been raised by the plaintiffs that such physicians not be burdened with an excessive number of dispositions, while the defense has argued that more than one disposition may be necessary.
Heart attacks, FDA recall, prompt swell of litigation
Lawsuits over Fresenius dialysis products (including NaturaLyte and GranuFlo) began to be filed after the 2012 leak of an internal memo to the FDA and the Granuflo recall that the administration filed in response. According to the memo, the company was concerned about 941 cases in which patients who were undergoing dialysis at Fresenius treatment centers experienced heart attacks during this treatment. The company sent out warnings to their own clinics that doctors should monitor bicarbonate levels during treatment; when used in the proportions directed, the levels that were produced during the process were dangerously high and frequently led to cardiac arrest.
However, despite the company's awareness of the problem, they failed to inform clinics outside of their own network who were using the products that such a problem existed. Only in March of 2012 did the Germany-based company provide this information to all clinics potentially affected by the problem. Naturalyte and Granuflo lawsuits contend that the company thus failed to provide adequate warning to physicians which resulted in otherwise avoidable heart attack deaths.