Axiron Lawsuit Filed Over Heart Attack Death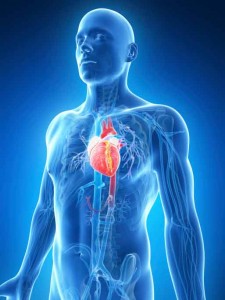 An Axiron lawsuit has been filed over a heart attack death that plaintiffs contend was caused by testosterone replacement therapy. The complaint, filed on March 17 in the U.S. District Court for the Northern District of Illinois, Eastern Division, names Janice Ollenburger, individually and on behalf of Jerry Ollenburger, the decedent (her husband) as plaintiffs.
The lawsuit alleges that the defendant, Eli Lilly and Company and Lilly USA, Inc, produced a dangerous and defective product and failed to warn potential patients that Axiron, one of many kinds of testosterone drugs currently on the market, carries with it a risk of heart attack and other side effects.
Jerry Ollenburger died of a heart attack shortly after arriving at the emergency room on March 17, 2013. The complaint asserts that he had been taking Axiron, as directed, between May 2012 and January 2013. The plaintiffs seek compensation and punitive damages, for the injuries that the plaintiffs sustained, including the death of Mr. Ollenburger, and the expenses, losses, and suffering that his wife experienced as a result.
Axiron lawsuit cites studies concerning testosterone risks
According to the complaint, Eli Lilly engaged in an advertising campaign encouraging men to ask their physicians about low testosterone levels and treatment, suggesting that symptoms that could simply be associated with aging needed to be treated with drugs. The complaint also describes how the defendant made claims, at the time of the FDA's approval of the drug in 2010, concerning the prevalence of hypogonadism (the condition that testosterone therapy has been approved to treat).
The complaint then contrasts these claims with a study published in the Journal of the American Medical Association (JAMA) in August of 2013, which suggested that many men who have been prescribed testosterone therapy showed no clear evidence of the condition and that one quarter of the men considered did not even have their testosterone levels checked by a physician before receiving a prescription.
The JAMA study suggested an increased risk of heart attack, stroke, and death for men taking testosterone therapy, while another study, published in the journal PLoS One in January of 2014, found links between testosterone therapy and heart attack in men over 65 and younger men with previous heart problems.
Plaintiffs cite multiple causes of action
The plaintiffs in the Axiron lawsuit have cited multiple causes of action in their complaint; these include failure to warn, design defect, negligence, breach of implied warranty, breach of express warranty, fraud, negligent misrepresentation, loss of consortium, and wrongful death.
The complaint specifically emphasizes that Eli Lilly "failed to provide an adequate warning to consumers and/or their health care providers of the product, knowing the product could cause serious injury" and also argues that Janice Ollenburger "suffered loss of consortium, loss of support services, companionship, comfort, attention, mental anguish, pain and suffering, support, society, and the sexual relationship provided by her husband, Decedent, Jerry Ollenburger" due to his death.
Though the plaintiffs are Oklahoma residents, Case No. 15-cv-02314 was filed in Chicago because this is the current venue for MDL No. 2545, In re: Testosterone Replacement Therapy Products Liability Litigation, the multidistrict litigation that incorporates many of the testosterone replacement therapy lawsuits that contend that the treatment was responsible for heart attack, stroke, and other ailments and that the various makers of testosterone products did not provide adequate warning about their risks.