New Fresenius Dialysis Lawsuit Joins MDL 2428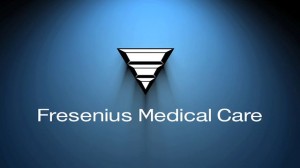 Mason v. Fresenius Medical Care Holdings, Inc. was filed directly into multidistrict litigation (MDL 2428) on December 10, 2014, joining thousands of similar claims that allege Granuflo and Naturalyte dialysis additives are defective and unreasonably dangerous.
Plaintiff Robert Mason brought his product liability complaint individually and on behalf of the estate of Catherine Prado – who suffered an adverse cardiovascular event which led to her untimely death. The short form complaint states that the decedent, who lived in California, was treated at a DaVita Dialysis Clinic in Helmet, California where she was given Naturalyte and/or Granuflo – two products manufactured by defendant Fresenius Medical Care.
Mason argues that Catherine Prado died as a direct and proximate result of being given the dialysates in 2004, and is demanding in excess of $75,000 in his Fresenius dialysis lawsuit.
Fresenius dialysate lawsuit coordinated under MDL 2428
The JPML (U.S. Judicial Panel on Multidistrict Litigation) decided to establish multidistrict litigation for all federally-filed Granuflo and Naturalyte lawsuits containing similar allegations and issues of fact back in 2013. The coordinated proceedings are taking place in Massachusetts District Court before the honorable Judge Douglas P. Woodlock.
Since its creation, the Granuflo products liability MDL has grown considerably, with court dockets showing more than 2,200 claims currently pending. The mass litigation helps to consolidate pertinent evidence across hundreds and thousands of cases, helping to expedite the legal process for both plaintiffs and the defendants, while reducing chance of conflicting rulings and duplicative discovery.
Plaintiffs in these lawsuits contend a number of life-threatening and fatal injuries from Naturalyte and Granuflo, including cardiopulmonary arrest, stroke, heart attack and sudden cardiac death.
The Fresenius cases centralized in Massachusetts federal court claim that the defendant failed to warn consumers and dialysis clinics about Granuflo side effects and risks. The products in question were subject to an FDA recall in June of 2012, on the heels of an Urgent Product Notification released by Fresenius. The memo detailed risks of metabolic alkalosis – elevated bicarbonate levels in the body—which had been tied to adverse cardiovascular events and death after patients were administered Naturalyte and/or Granuflo.
While the complaints have been bundled before Judge Woodlock for pretrial processes, discovery and future bellwether trials, all claimants retain the right to their own jury award or settlement. If widespread settlements are not reached during or before bellwether trials, each case will be sent back to its original court of filing for a jury trial.
Causes of action leveled in Granuflo wrongful death complaint
Robert Mason, like other plaintiffs in the MDL, is suing Fresenius Medical Care under a number of legal theories including:
Strict Liability
Negligent Failure to Warn
Negligent Design
Negligence
Negligent Misrepresentation
Breach of Implied Warranty of Merchantability
Breach of Express Warranty
Fraud
Loss of Consortium
Violation of Consumer Protection Laws
Wrongful Death
Survival Action
Fresenius stands accused of wanton disregard for consumer safety and placing its financial bottom line first. Monetary damages procured through litigation can help Granuflo claimants recover money for a variety of economic and non-economic losses, such as past and future medical expenses,  pain and suffering, lost income, loss of future earning capacity, emotional trauma and the wrongful death of a loved one. Granuflo lawyers across the country continue to review cases to determine if injured patients are entitled to join the federal litigation.