Zofran Lawsuit Settlements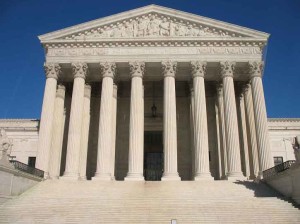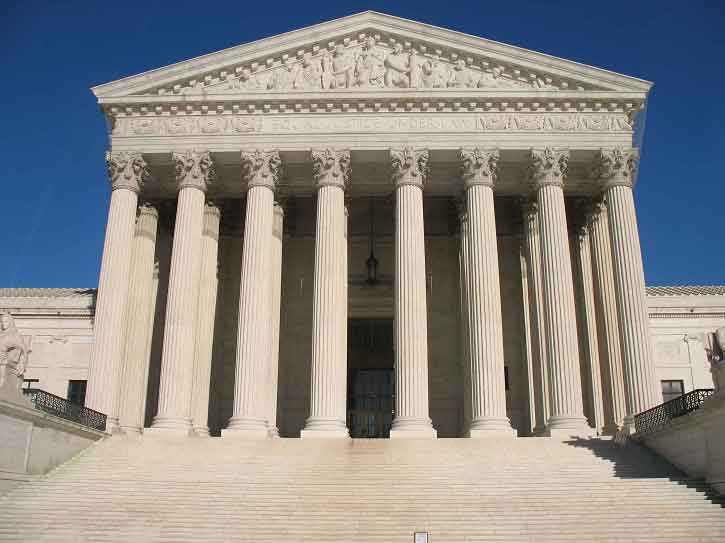 First appearing on the U.S. Market in 1991, GlaxoSmithKline's drug Zofran (ondansetron) is an FDA-approved treatment for post-operative and chemotherapy patients suffering from vomiting and nausea. Though it never received agency approval for use as a treatment for morning sickness, this so-called off-label use has become extremely widespread in recent years.
Given the debilitating impact of severe morning sickness, also known as hyperemesis gravidarum, many expectant mothers find themselves in need of a remedy able to help restore their ability to function at a normal level while pregnant.
Despite the drug never having received FDA approval as a morning sickness treatment, GlaxoSmithKline actively marketed Zofran for this specific use. Though the drug maker has consistently denied  allegations raised by the Department of Justice with regard to the promotion of off-label uses of Zofran and other drugs, GSK ultimately agreed to a $3 billion settlement to end further litigation and possible trial.
A potential connection between the use of the medication during pregnancy and an increased incidence of birth defects has been the subject of much medical debate in recent years causing some to consider litigation as a means to secure legal compensation for damages.
Studies suggest dangers of Zofran use by pregnant women
Some studies and post-market reports have raised the suggestion of a possible link between Zofran and birth defects including:
Atrial septal defect
Ventricular septal defect
Cleft palate
Cleft lip
Fetal growth restriction in the womb
Jaundice
Kidney defects
Heart murmur
Fetal death
Though experts have yet to reach a consensus on the matter, medical research continues and lawyers on each side of the expanding litigation continue to use available information in their own favor.
Who can seek a Zofran settlement?
While it remains to be seen if GlaxoSmithKline will be held responsible in Zofran lawsuits alleging birth defects in children, it is necessary to clarify who can pursue a financial settlement with the drug maker and who would likely be prevented from doing so.
Some factors which could serve to disqualify prospective plaintiffs include:
Lack of actual harm to the child in question. Zofran is taken by thousandsof pregnant women each year, many of whom ultimately have healthy babies. The fact that a drug could potentially cause birth defects is not alone sufficient basis for a lawsuit or settlement. Actual harm must have occurred.
Presence of other causes of the plaintiff child's birth defects. It is essential that a direct connection between Zofran use and the resultant birth defect(s) be made in order to prevail. Mothers who demonstrated risky behavior while pregnant or who had genetic issues which were passed to the child will have a less compelling case. The key to success in seeking a Zofran settlement is to establish a clear path of causation between Zofran and the specific birth defect suffered.
Maternal knowledge of the risks of Zofran. If the defense could establish that the plaintiff mother was informed and/or understood the potential dangers of taking Zofran while pregnant, the chances of recovery may be seriously weakened.
However, healthy women who were given Zofran as a means to address their morning sickness symptoms, who had no knowledge or information pertaining to birth defect risks and who in fact gave birth to a child with a birth defect stands a good chance of making an effective legal argument for compensation.
Pursuing compensation in a Zofran lawsuit
Any woman whose child was born with a birth defect and who suspects that Zofran use during pregnancy may be to blame needs to do several things in order to begin the process of seeking compensation.
Some critical steps include:
Preserving all pre- and post-natal medical records, particularly those relating to the use of Zofran
Discussing potential claims with an experienced attorney
Selecting a practitioner with an extensive background handling dangerous drug litigation and a track record of success
Seasoned product liability and dangerous drug lawyers understand what it takes to prove liability in these often complex matters and will have the resources and know-how to assemble key evidence regarding GlaxoSmithKline's behavior and history with regard to the off-label use of Zofran.
Potential size and scope of future Zofran settlements
Dangerous drug lawsuits often yield significant compensation for things such as past, present and future medical bills, rehabilitation costs, lost earnings and physical and emotional pain. The specific birth defect forming the basis of a given lawsuit will be highly determinative of the potential recovery size, as the severity of such defects can vary greatly.
Some of the birth defects linked to Zofran use in pregnancy, including septal heart defects and cleft palate, will necessitate surgeries, therapies and ongoing care. These types of interventions can be extremely costly and can pose a serious burden to entire families. For that reason, settlement or trial verdict amounts in Zofran cases may be quite sizable. A more debilitating combination of defects, if conclusively linked to the use of Zofran, could produce even larger compensation awards, particularly if punitive damages are incorporated into the final figure.
Jury verdicts vs. settlements
Thus far, Zofran litigation is in its infancy, with only a few complaints having reached the courts. Eventually, however, cases may go to the trial stage and successful plaintiffs may receive jury verdicts compensating them for the harm done. Other plaintiffs may prefer to accept a settlement from the drug maker prior to trial if one is negotiated — an outcome which can prove beneficial for both sides.
Pharmaceutical giants such as GlaxoSmithKline routinely enter into settlement agreements with plaintiffs in order to keep defense costs down and also to prevent potentially damaging media coverage of their internal practices and the resulting impact on victims. In the end, both parties will engage in a balancing of their own interests, often determining that a financial settlement is the least onerous option for everyone involved.
Lawsuit consolidation and mass torts
Typically speaking, a Zoloft plaintiff will begin their litigation journey as a lone party attempting to secure a settlement or trial award on an individual basis. It should be noted, however, that because Zoloft use during pregnancy is so widespread, with 80% of all expectant mothers experiencing morning sickness, the volume of litigation surrounding the drug is likely to escalate quickly. If and when this happens, there is a good chance that consolidation of similar lawsuits may be sought. Mass tort proceedings and federal multidistrict litigation (MDL) may be initiated as a way to promote judicial efficiency.
So-called "bellwether" cases will be selected from the group of similar lawsuits and will be heard first. This is done to help both sides make informed predictions about the trajectory of the litigation as a whole and, hopefully, facilitate settlement discussions. If a wide scale settlement is reached, individual shares of the compensation award will be determined based on distinct criteria designed to assess the degree of harm done in each case.