Risperdal Lawyer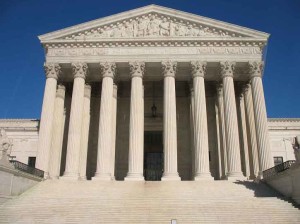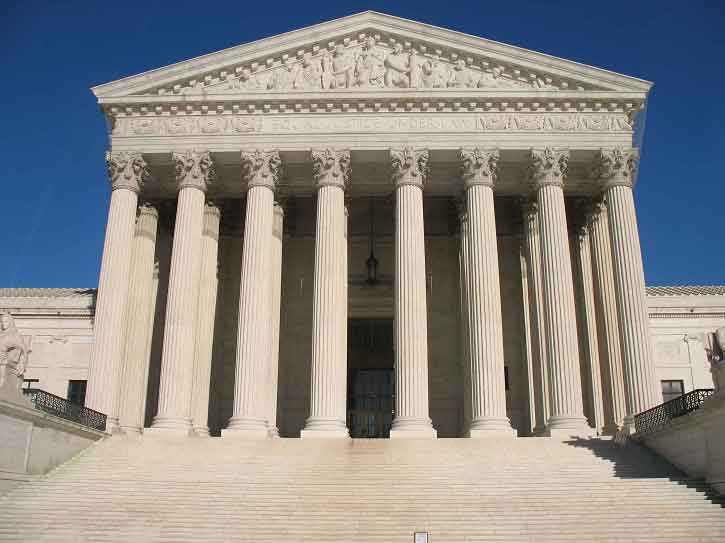 Attorneys are taking action on behalf of clients who have suffered serious side effects from the antipsychotic medication Risperdal (the brand name of the drug risperidone).  Risperdal lawyers have demonstrated in court that Johnson & Johnson, the manufacturer of the drug, marketed Risperdal improperly.
Johnson & Johnson has already paid millions in fines for their illegal and unethical activities, and lawyers have negotiated substantial settlements for Risperdal victims.  For those who have suffered the drug's devastating and – at times – life-threatening side effects, hiring an experienced product liability attorney is crucial for receiving the compensation that they deserve.
Why are Risperdal lawyers concerned about the drug?
The FDA approved Risperdal for the treatment of schizophrenia in adults in 1993, and bi-polar disorder in adults in 2003.  When the drug first appeared on the market in 1993, it was hailed as one of a new generation of antipsychotic drugs, more effective and with fewer side effects than medications like Thorazin that were introduced in the 1950s.
The medical community is concerned, however, because the drug appears not to be as safe and effective as was once thought.  In fact, it has several serious side effects that were not adequately presented in its safety labels.
Reported side effects of Risperdal include:
Neuroleptic malignant syndrome (NMS):  a life-threatening neurological disorder with symptoms of muscle rigidity, tremors, fever, delirium, imbalance, mental confusion, and high blood pressure.
Tardive dyskinesia: a disorder that involves involuntary, repetitive body movements
Heart problems (including stroke)
Sexual dysfunction
Diabetes
Gynecomastia:  growth of male breast tissue
In some cases, children who have been given unauthorized prescriptions of the drug will suffer lifelong conditions, or struggled with side effects such as gynecomastia at a sensitive, psychologically devastating age.
Why are Risperdal lawyers taking legal action?
Risperdal lawyers are taking action against Johnson & Johnson not only because the drug that they produced has harmed so many patients, but because the manufacturer marketed the drug illegally.
These are some of the legally actionable offences involved:
"Off-label" marketing to minors:  Risperdal was approved to treat autism-related irritability in children and adolescents in October of 2006, and for children with schizophrenia, ages 13-17, and children with bipolar disorder, ages 10-17, in August of 2007.  However, it has become clear that the company was marketing Risperdal for children under these ages before the FDA approved such usages.
Fraudulent marketing/labeling:  Johnson & Johnson has been accused of failing to list the risks of side effects listed above on the Risperdal label, even when some were known to the company through clinical trials.
"Kickbacks" for off-label use in nursing homes:  a Department of Justice investigation demonstrated that the company accepted millions of dollars in kickbacks for promoting the medication as a way to restrain violent and unruly patients.
State of Risperdal litigation
In addition to billions of dollars in fines that Johnson & Johnson has been ordered to pay for its improper marketing of Risperdal, the company has also been hit with over 400 lawsuits regarding the troubling side effects of the drugs.  For each case that goes to trial or to the negotiating table, a Risperdal lawyer is working hard to get his or her client the best possible settlement or jury award.
The earliest cases to go to trial have resulted settlements for the plaintiffs.  In the first case, a Texas plaintiff received a $158 million settlement in 2012.  He testified that his breast tissue began to grow after he began to take the drug at the unauthorized age of 9.  Three more preliminary cases taking place as part of a mass tort in the Philadelphia Common Pleas Court also concluded with settlements for the plaintiffs, with more cases scheduled for this summer.  Class action Risperdal lawsuits in several states have also involved heavy losses for the company.
How can a Risperdal lawyer help?
For patients who have been victimized by Johnson & Johnson's unethical practices, a competent attorney can help procure compensation from the company by providing help in many areas:
Providing an initial review of your case during a preliminary meeting
Making sure that all necessary paperwork is filed in an accurate and timely fashion
Researching and locating documentation regarding a client's medical history as well as evidence related to the company's own research and development process
Negotiating a favorable settlement or arguing the case in court
Handing appeals, if necessary
For a Risperdal lawyer, the bottom line is to make sure that a client is compensated fairly for any medical or rehabilitation expenses, continuing medical costs, lost work or earning potential, and the more intangible kinds of pain and suffering that often come with side effects such as those that Risperdal can inflict.
It is important that potential plaintiffs considering legal action–"any old lawyer" will not be adequate for Risperdal cases.
What to look for in a Risperdal attorney
It is important to find the right Risperdal attorney in order to have success in the legal system.
 Here are some qualities to look for:
A sensitive and personable nature:  a plaintiff and his or her family needs to be comfortable working with the attorney on a personal level.  Sensitive issues related to mental health and the body are at stake in these cases.  Consider attorneys who have a track record of dealing with these issues in a responsible and thoughtful fashion where their clients are concerned.
Experience dealing with "big pharma":  Johnson & Johnson is a major corporation with a substantial legal arsenal.  Although they have been hit hard with Risperdal fines and settlements, they have also enjoyed successes.  For instance, Johnson & Johnson's lawyers managed to get the $1.1 billion and $258 million judgments in Arkansas and Louisiana overturned on a technicality.
A good reputation with other lawyers and previous clients.  It is crucial that the Risperdal lawyer in question has a reputation for ethical dealing, timely and efficient practice, and success.
A proven track record:  What kinds of settlements or jury verdicts can a potential lawyer boast?
What to avoid when choosing a lawyer for your Risperdal litigation:
Upfront request for money:  an attorney who charges fees to take a case is to be avoided.  Look for a Risperdal lawyer who works on contingency (that is, who doesn't charge any fees unless he or she wins or settles a case).
"Pie-in-the-sky" expectations:  if an attorney offers unrealistic visions of possible outcome rather than a sober, clear assessment of odds and challenges, seek a second opinion.
Lack of clear communication:  if a law firm doesn't respond or follow up in a timely manner, or if an attorney provides conflicting accounts of what to expect, look elsewhere.
Lack of experience:  do not go with an attorney who has little experience with major drug-related cases.