About Risperdal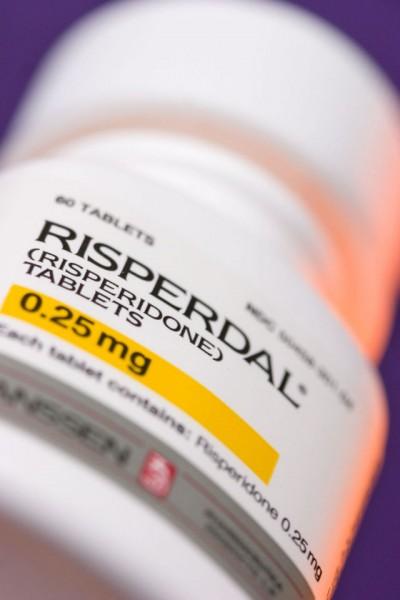 Risperdal (risperidone) is a prescription drug manufactured by a Johnson & Johnson subsidiary, Ortho-McNeil-Janssen. It is an atypical antipsychotic drug, in the same category as medications such as Abilify, Seroquel, and Zyprexa. It is not yet known exactly how Risperdal and other antipsychotic medications work; however, researchers believe the drug interferes with the communication among neurons in the brain. The nerves in the brain communicate via neurotransmitters, a type of chemical. Risperdal is believed to attach to the receptors for serotonin and dopamine, blocking those chemicals from reaching their destinations. Antipsychotics work to treat mental illnesses in this manner because they help address abnormal communication among neurons.
Risperdal became FDA-approved in 1993. By 2007, global sales of the drug had peaked at $4.5 billion, yet fell to just $527 million in 2010. Federal investigators have been scrutinizing the company's sales practices since 2004, and J&J has been named as the defendant in over 420 lawsuits. In addition to allegedly negligent sales practices, the company came under fire when adverse Risperdal side effects came to light.
How Risperdal is used
Risperdal is approved to treat bipolar mania, schizophrenia, and irritability in children with autism. However, some clinical trials have pointed to its possible – though as yet non-FDA approved – use in treating Tourette syndrome and stuttering. It has also been known to be prescribed for off-label uses, including obsessive compulsive disorder.
The promotion of its off-label use was the focus of the federal investigation. It is illegal for drug manufacturers to promote the use of medicines for non-FDA approved uses. In this case, the manufacturer was accused of promoting its use for non-schizophrenic elderly patients with dementia. The government also claimed it should not have been promoted for use in children due to the risk of serious side effects.
Contraindications of risperidone
Risperdal is not appropriate for use in cases where it may interact with drugs a patient is currently taking. For example, risperidone may interact with clozapine and selective serotonin reuptake inhibitors. In the latter case, taking the two drugs together interferes with the metabolism of risperidone by the liver, leading to increased levels in the bloodstream and an increased risk of adverse side effects.
The antipsychotic may also be contraindicated for use in patients who have a history of recreational drug or alcohol abuse, breast cancer, angina, irregular heartbeat, stroke, seizures, diabetes, and a range of other conditions. The drug passes into breast milk and should not be used by breastfeeding mothers. At this time, the safety of its use during pregnancy is not well-established, but may cause harm to a fetus.
A doctor may prescribe this antipsychotic once or twice daily, to be taken orally. The initial dose for adults is typically two mg/day. This starting dose may be gradually increased in increments to four to eight mg/day. There is also an injectable form of the medication, called Risperdal Consta. This form is injected every two weeks into a gluteal or deltoid muscle.
Minor and serious side effects
Every drug has the potential to cause side effects, and Risperdal is no exception. Some of the common, yet minor side effects may include nausea, fatigue, abdominal pain, dizziness, fever, and hyperactivity. Orthostatic hypotension has also been reported, which refers to a sudden drop in blood pressure upon standing. In severe cases, this may lead to loss of consciousness. It's also possible for patients to experience extrapyramidal effects, which are involuntary, jerky movements of the head, eyes, arms, body, or neck.
In the event that too much Risperdal is taken, emergency medical care is required.
The symptoms of a possible Risperdal overdose may include the following:
Dizziness
Fainting
Blurred vision
Seizures
Upset stomach
Drowsiness
Fast, pounding, or irregular heartbeat
Other Risperdal side effects may not require a trip to the ER, yet do warrant an immediate call to the patient's doctor.
Risperdal has been known to cause the following serious health reactions:
Confusion
Muscle stiffness
Uncontrollable movements
Slow movements/shuffling walk
Rash
Hives/itching
Difficulty breathing or swallowing
Priapism
Irregular pulse
Other complications related to risperdone
Gynecomastia: A study published in Pediatric Pharmacotherapy in 2008 evaluated the incidence of various side effects when Risperdal is used in children. The study authors noted that Risperdal can elevate levels of serum prolactin, which can inhibit the production of hypothalamic gonadotropin-releasing hormone. Severe complications can result from this action, including impotence and gynecomastia, the enlargement of male breast tissue. Gynecomastia is at the heart of many allegations made by patients in their lawsuits against Johnson & Johnson.
Diabetes: The same study noted the increased risk of diabetes in those taking Risperdal. This type of drug is known to cause hyperglycemia, or elevated blood sugar levels, as well as extreme weight gain. In severe cases, risperidone may even lead to ketoacidosis, coma, and death.
Tardive Dyskinesia (TD): With long-term use of Risperdal, TD can develop. This is a movement disorder that can cause involuntary movements, such as grimacing and lip smacking. This complication appears to be irreversible, even after the drug is discontinued.
Johnson & Johnson's legal trouble
Upon the conclusion of the federal investigation into the manufacturer's fraudulent sales practices, Johnson & Johnson agreed to pay over $2.2 billion in fines. The settlement, which was reached late in 2013, marks one of the largest penalties for health fraud in the U.S., and it covers both criminal and civil charges.
U.S. Attorney General Eric Holder said, "These companies lined their pockets at the expense of the American taxpayers, patients and the private insurance industry. (J&J) recklessly put at risk the health of some of the most vulnerable members of our society — including young children, the elderly, and the disabled."
J&J has also been ordered to pay court awards and fines in numerous U.S. states, including:
$1.2 billion in Arkansas for improper Risperdal marketing
$327 million in South Carolina for sending marketing letters to healthcare professionals, understating the risks of Risperdal
$257.7 million in Louisiana for defrauding the Medicaid program and negligent misrepresentation
Johnson & Johnson may be ordered to pay additional Risperdal settlements or jury awards, pending the outcome of hundreds of Risperdal lawsuits filed on behalf of patients who suffered serious side effects.
MedicineNet.com, Risperidone, Risperdal, http://www.medicinenet.com/risperidone/article.htm
NJ.com, Lawyers in Risperdal case argue Johnson & Johnson's CEO should be called to testify, http://www.nj.com/business/index.ssf/2012/09/lawyers_in_risperdal_case_argu.html
Digital Journal, Johnson & Johnson reaches $2.2 billion Risperdal settlement, http://digitaljournal.com/article/361538
Medline Plus, Risperidone, http://www.nlm.nih.gov/medlineplus/druginfo/meds/a694015.html
Medscape, Use of Risperidone in Children With Autism, Bipolar Disease, or Schizophrenia, http://www.medscape.com/viewarticle/571416_6
Bloomberg, J&J Will Pay More Than $2.2 Billion to Settle U.S. Cases, http://www.bloomberg.com/news/2013-11-04/j-j-settlement-over-risperdal-said-to-be-announced-today.html
Drugwatch, Risperdal Lawsuits, http://www.drugwatch.com/risperdal/lawsuits/