Propecia Lawsuit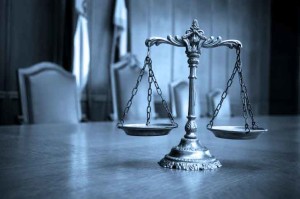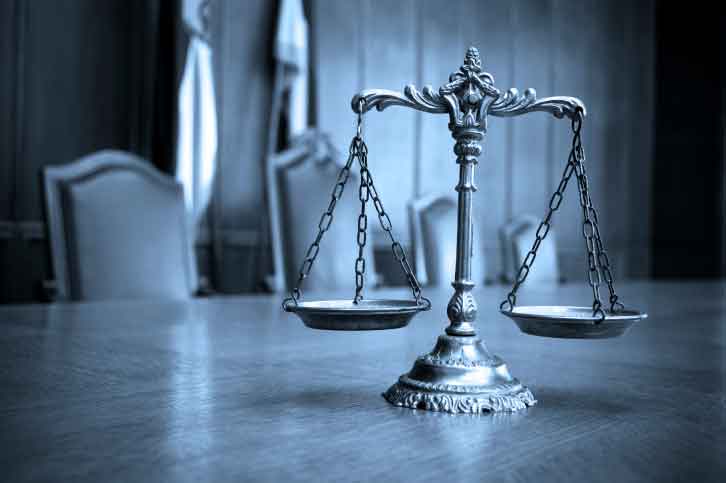 Emerging research shows that Propecia manufacturer Merck underestimated the persistent nature of the hair loss medication's sexual side effects – one of the most debilitating of complications cited by men. In a 2011 study performed by urologist Dr. Michael Irwig of George Washington University, researchers determined that Propecia users suffered a slew of problems, including erectile dysfunction, low libido and decreased sexual arousal.
Even more disturbing, the study revealed that some of these Propecia side effects would persist 40 months after patients stopped using the medication, challenging Merck's statement that undesirable symptoms presented in only a small fraction of patients. The findings were published in The Journal of Sexual Medicine, and may help bolster allegations raised in Propecia lawsuits currently pending against Merck.
Irwig's study monitored 71 patients who experienced some form of sexual dysfunction after taking Propecia (finasteride), but who had no issues with sex drive, orgasm disorders or other sexual problems prior to using the medication.
After taking the drug, 96 percent complained of sexual side effects that continued for three months, and 20 percent of men reported these same problems more than 5 years after discontinuing finasteride. Some medical professionals, including Dr. Irwig, speculate that Propecia-related sexual dysfunction may be permanent – a devastating prognosis for thousands of men, many of whom are in their 30's and 40's.
Propecia lawsuit allegations
In addition to lasting sexual disorders, the alopecia treatment has also been linked to other adverse symptoms, including depression, cognitive impairment, anxiety, male breast cancer and prostate cancer.  Merck has been slammed with hundreds of product liability claims, accusing the company of fraudulent concealment, negligence and failure to warn, among other causes of action.
One recent Propecia lawsuit filed by a New York resident charges the drug manufacturer with designing and manufacturing an unreasonably "dangerous and defective drug." He claims that just months after taking the hair loss medication he developed cognitive impairment and persistent erectile dysfunction – two conditions that he had no prior history of. Like many who are pursuing legal recourse against Merck, the plaintiff is young – and was only 33 years-old when he began his prescription.
According to court documents, the plaintiff continues to experience substantial pain and suffering and a diminished quality of life as a result of his Propecia exposure.
Injured patients and their spouses are suing for compensation, including:
Past, present and future medical costs
Lost wages
Diminished earning capacity
Pain and suffering
Emotional trauma
Loss of spousal consortium
Punitive damages
Merck accused of downplaying Propecia side effects
In April of 2012, the FDA stated it would be updating Propecia labeling to caution patients that persistent sexual side effects could result even after discontinuation. The agency was bombarded with hundreds of adverse event reports submitted by men who were suffering from orgasm disorders, low sex drive, erectile problems and ejaculation disorders. The FDA also alerted the public that Propecia can lead to decreased quality of semen and fertility problems.
The ill-timed update on Propecia labels has provided little comfort to hundreds of men, the bulk of whom stopped taking finasteride only to discover that their sexual problems lingered. Some plaintiffs who've brought Propecia lawsuits argue they now suffer low testosterone levels – a condition which has been tied to gynecomastia.
Merck is being sued based on the following allegations:
The drug company marketed Propecia without adequate warnings, and failed to take reasonable care in designing, testing, manufacturing and selling Propecia.
The manufacturer knew or should have known that finasteride, when taken as prescribed, increases the risk of persistent sexual side effects, even after cessation.
The company failed to provide sufficient warnings and "recklessly omitted and concealed" known risks of Propecia side effects from consumers and their physicians.
The health care giant insufficiently labeled Propecia prior to April 2011 by failing to alert patients about sexual dysfunction risks.
Side effects of Propecia alleged by plaintiffs
At present, more than 400 men have taken their grievances to court, in hopes of holding Merck liable for their alleged injuries, pain and emotional suffering. Countless plaintiffs claim that Propecia ruined their lives, leaving them impotent and psychologically scarred.
Common side effects cited in Propecia lawsuits include:
Depression
Erectile dysfunction
Decreased libido
Orgasm disorders
Body disfigurement
Emotional trauma
Social anxiety
Peyronie's Disease (scar tissue inside the penis)
Genital shrinkage
Gynecomastia (growth of male breast tissue)
Cognitive impairment
Prostate cancer
Post-Finasteride Syndrome
Status of Propecia litigation
The U.S. Judicial Panel on Multidistrict Litigation (JPML) coordinated qualifying Propecia lawsuits under one judge as multidistrict litigation in April, 2012. MDL No. 2331 is being overseen by Judge John Gleeson in U.S. District Court for the Eastern District of New York, where federal cases have been centralized to streamline pretrial proceedings. An estimated 150 products liability claims are currently pending, with more expected in the coming months.
On the state level, more than 250 actions have also been brought in New Jersey – the site of Merck's headquarters. These lawsuits have also been centralized before Middlesex County Superior Court Judge Jessica Mayer, as multi-county litigation (MCL).
Just like a multidistrict litigation, MCL allows plaintiffs to share in the discovery process, while conserving judicial resources and preserving the individual nature of each Propecia lawsuit.
Advice for taking legal action
Patients who have suffered adverse outcomes from Propecia – including cognitive impairment and/or permanent erectile problems — are urged to speak with a products liability lawyer who can review their case and determine eligibility for pursuing damages.
Plaintiffs may be entitled to significant compensation if Merck is found accountable for failing to adequately warn of finasteride risks and side effects.  A Propecia attorney will advocate for your rights and build the strongest case possible to help victims achieve some measure of justice.