About Propecia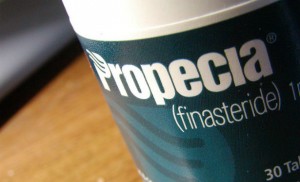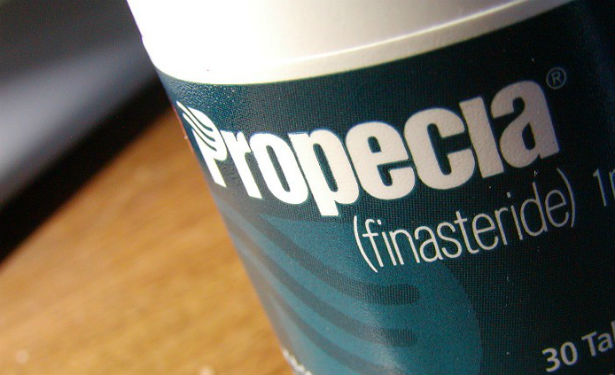 Propecia, a drug prescribed by doctors to treat male pattern hair loss, has allegedly caused serious long-lasting side effects in many patients. Numerous studies have linked the drug to issues including sexual dysfunction, memory damage, and depression. Plaintiffs citing these symptoms have filed lawsuits against Merck, the manufacturer of the drug, claiming the company knew, or at least should have known, about the risks associated with the drug, but failed to warn patients and the medical community.
Propecia, otherwise known as finasteride, was originally developed to treat men suffering from an enlarged prostate. However, when the side effect of hair growth was discovered, the drug became popular for this benefit. In 1997, Propecia received FDA approval for the treatment of male pattern hair loss. Currently, over one million American males have taken the drug.
Propecia sexual side effects
Propecia was originally promoted as a safe drug, but patients began filing adverse event reports with the FDA regarding severe sexual side effects.
Such side effects included:
Reduced libido
Lower volume of ejaculate
Erectile dysfunction
Decreased sexual sensation
Sterility
More than 400 complaints regarding negative sexual issues linked to the drug were reported to the FDA between 1998 and 2011. Of those complaints, 59 men reported experiencing sexual issues that persisted longer than three months following cessation of Propecia. At first, Merck hinted that some patients may suffer sexual difficulties, but didn't warn patients that issues may continue after they stop taking Propecia.
Other Propecia side effects
Men using Propecia may also experience a wide variety of complications, including those that may be serious and potentially life-threatening.
Potential Propecia side effects include:
Growth of breast tissue
Tenderness in the breast
Development of breast cancer in men
Testicular discomfort
Anxiety and depression
Prostate cancer
Headaches
Allergic reaction
Weakness, dizziness, and feeling faint
Medical studies

Researchers have conducted medical studies to determine if there's a link between sexual dysfunction and Propecia.
In 2006, the Swedish Medical Products Agency began looking into reports of sexual side effects persisting in men after they stopped taking the drug. The study found that men taking the drug may experience sexual side effects, including permanent sexual dysfunction.
Merck revised the warning label of the drug in Sweden in 2008 to notify patients that sexual difficulties may persist after treatment ends. The company revised the drug warning labels in regards to permanent risks of sexual dysfunction in a number of European countries, including Italy and the United Kingdom.
In July 2012, the Journal of Sexual Medicine published a study revealing that side effects of the drug may persist for many years after men go off Propecia. The trial included 54 otherwise healthy patients aged 40 and under. The subjects did not have any health issues before they began taking the drug.
Men participating in the trial reported side effects including a reduced libido, low quality ejaculate, testicular pain, and trouble reaching orgasm. Results of the study found that an overwhelming 96 percent of participants experienced sexual complications for longer than one year, and 20 percent of men struggled with issues for six years or longer.
Other issues included depression, cognitive difficulties, and anxiety.
FDA warnings
The FDA has issued a number of warnings regarding Propecia. In April 2011, the FDA demanded that Merck revise warning labels on the drug to include a number of side effects experienced by patients. Side effects including reduced libido, trouble achieving orgasm, and ejaculation issues were listed.
Possible sexual complications were added to warning labels on Propecia in the U.S. three years following the update to those in Europe.
In June of that same year, the FDA declared that patients taking Propecia could be at an increased risk for prostate cancer. This announcement was centered on evidence from the Reduction by Dutasteride of Prostate Cancer Events study and the Prostate Cancer Prevention Trial. Results drawn from the clinical trials showed that men using Propecia experienced a higher risk of developing advanced prostate cancer. While the healthcare risk is low, medical professionals are directed to consider the risk when prescribing the drug to patients.
The FDA demanded that Merck update the Propecia warning label in April 2012 to include potential side effects and health issues that may be experienced by patients.
Filing a Propecia side effects lawsuit
Patients suffering from long-term sexual issues, cancer, and other serious medical issues may be eligible to pursue compensation for their injuries by bringing a lawsuit against Merck. An products liability and/or personal injury attorney can help you determine if legal action can be taken.
There are many ways to determine if your case is strong enough to stand in a court of law. You must prove that a physician prescribed the drug, you used it as directed, and you were unaware of any potential threats to your health. Your medical documents must be evaluated to confirm your injuries, the treatment your physician recommended, and the healthcare fees you sustained. Your medical records and bills will assist your attorney in calculating the amount of expenses you incurred as a direct result of the use of the drug.
Hundreds of patients who experienced serious injuries have consulted a lawyer and filed Propecia lawsuits in state and federal courts across the country. Many of the claims include allegations of negligence, strict liability, and fraudulent concealment.
Nearly 140 federal lawsuits were consolidated into multidistrict litigation in New York federal court.
Many men also filed claims in New Jersey, the located of Merck's headquarters. The New Jersey Supreme Court opted to centralize lawsuits filed in the state. In April 2013, a total of 259 cases were under litigation in the NJ Superior Court.