Talcum Powder Trial to Begin Soon in Missouri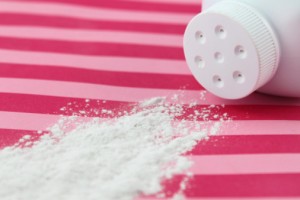 Twenty-two women who developed ovarian cancer that they claim was caused by Johnson & Johnson's talcum powder products will have their day in court soon. Jury selection for the state court trial is set to begin this week. The trial is expected to last about six weeks. During the trial, the counsel for the plaintiffs is expected to present evidence that speaks to claims that Johnson & Johnson did not give adequate warnings to consumers that talc powder could potentially cause ovarian cancer when used for feminine hygiene.
Other talc powder lawsuits around the country
This state trial in Missouri is proceeding independently of the multidistrict litigation (MDL). The talc powder MDL centralizes federal lawsuits filed against Johnson & Johnson with similar claims regarding the defendant's products. To date, there are approximately 7,000 talcum powder cancer lawsuits consolidated into the MDL. This litigation is proceeding before Judge Freda L. Wolfson in the U.S. District Court for the District of New Jersey. Out of these 7,000 lawsuits, a handful will be selected soon for early trial dates, known as bellwether trials.
In addition to this MDL, other, separate lawsuits have been filed in the Missouri state court system. A few have already been resolved with jury verdicts. And in November of 2017, a judge in Missouri upheld a $110 million jury award. This lawsuit was decided in favor of Lois Slemp of Virginia.
The upholding of the $110 million jury award was particularly fortuitous for many other plaintiffs who filed lawsuits in Missouri because an earlier Supreme Court ruling from June of 2017 had placed substantial restrictions on jurisdiction in litigation. That came after the defendants had issued objections to non-residents of Missouri filing lawsuits within that state. However, another judge found a procedural difference that allowed non-residents to proceed with litigation within the state.
New lawsuit set to start soon
Since the jurisdictional confusions during late 2017, no state trials have begun in Missouri regarding talcum powder. The lawsuit filed by the 22 women will be the first since that time. Experts are calling this a high-stakes trial, given that a verdict in favor of the plaintiffs could in theory leave Johnson & Johnson on the hook for over $2 billion, assuming each of the plaintiffs would be awarded the same amount as Lois Slemp.
However, the trial is also risky for the plaintiffs because they must attempt to prove that the talc powder in Johnson & Johnson baby powder was tainted with asbestos. In previous trials, attorneys for the plaintiffs simply connected the long-term use of the product for feminine hygiene purposes with the development of ovarian cancer.
Now, counsel for the plaintiffs must present solid evidence to show that the talc powder products are contaminated with asbestos—a known carcinogen. One of the attorneys suggested that he had found new evidence to demonstrate that executives at Johnson & Johnson knew that there were at least trace amounts of asbestos in the baby powder by the 1960s. He further suggested that the evidence points to a cover up of the potential risks of cancer.
Johnson & Johnson has maintained its position that its talc powder products do not contain asbestos, and that they do not cause cancer.
Additional resources:
Bloomberg, J&J Faces High-Stakes Trial Over 22 Women's Talc Claims, https://www.bloomberg.com/news/articles/2018-06-06/j-j-facing-high-stakes-talc-trial-over-22-women-s-cancer-claims
CNBC, Johnson & Johnson faces biggest trial yet, alleging talc caused cancer, https://www.cnbc.com/2018/06/06/johnson-johnson-faces-missouri-trial-alleging-talc-caused-cancer.html