Juries Continue to Find in Favor of Plaintiffs in Talc Powder Lawsuits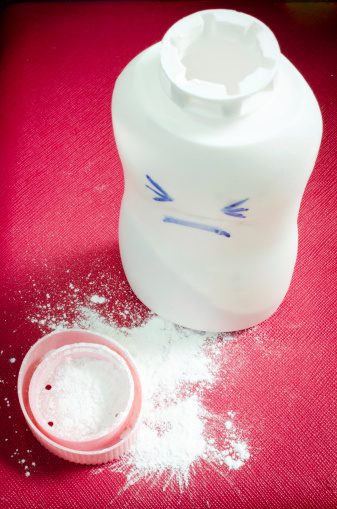 A jury in California recently ordered Johnson & Johnson to pay $417 million to a woman who sued the manufacturing giant over the allegation that her long-term use of J&J talc powder led her to develop ovarian cancer. The award includes $347 in punitive damages, which are intended to punish the defendant for not warning consumers about possible risks when using the powder for feminine hygiene purposes.
Concerns of J&J investors
That multimillion-dollar award is the latest in a handful of cases to be decided in favor of the plaintiff, leaving some investors wondering about J&J's fiscal stability in the coming years. One recent investor analysis from Seeking Alpha suggested that the credibility of the respective parties may have played a larger role in the trials than the evidence used to support or discredit the claims.
This analysis, written by an investor who is neither a medical researcher nor a lawyer, hypothesizes that, since there appears to be a lack of scientific consensus about the link between talc powder and cancer, there is a likelihood that juries will continue to find in favor of the plaintiffs because it's easier to empathize with these women, rather than with a major corporation.
The analyst concludes by opining: "I believe that anyone who is considering purchasing this stock should carefully consider this substantial risk."
A closer look at Johnson & Johnson talc powder lawsuits
Talcum powder is strongly associated with baby care, but some adult women also use the product daily for feminine hygiene purposes. The powder may be applied directly to the genital areas, to underwear, or to feminine pads. The plaintiffs who have filed talc powder lawsuits allege that, due to their long-term use of the powder, particles of talc entered the body and migrated to the reproductive organs. The plaintiffs assert that the effects of the talc led to the development of life-threatening ovarian cancer over time.
The primary allegation in talcum powder cancer lawsuits is that J&J failed to issue warnings to consumers about the possible risk of serious side effects from long-term talc usage.
The plaintiffs cite multiple studies to substantiate their claims, including a 1982 study that concluded there was a 92% increased risk of ovarian cancer among women who used talc on the genital region. Meanwhile, the defense team for J&J has questioned the credibility of the plaintiffs' scientific evidence, and has presented its own studies that found no link between talc and cancer.
The progression of baby powder cancer litigation
In addition to the recent $417 million award, other talc powder plaintiffs have been awarded multimillion-dollar verdicts.
May 2017: $110 million
November 2016: $70 million
May 2016: $55 million
February 2016: $72 million
Those verdicts came from Missouri juries. Another trial in Missouri is expected to begin soon, and more than 3,000 lawsuits have been filed against J&J overall.
Many of the plaintiffs have had their lawsuits added to the pending multidistrict litigation (MDL). This is a type of mass litigation effort in which cases from districts around the country are consolidated for the purpose of streamlining the litigation process. An MDL is intended to prevent contradictory rulings and duplicative discovery. Once the initial set of trials, called bellwether trials, have concluded, the remaining cases that haven't been settled are remanded to their home districts for further proceedings.
Additional "Johnson & Johnson talcum powder lawsuits" resources:
Bloomberg, J&J Loses $110 Million Verdict Over Talc Cancer-Link Claim, https://www.bloomberg.com/news/articles/2017-05-04/j-j-loses-110-million-verdict-over-talc-cancer-link-claim
Seeking Alpha, The Deck Is Stacked Against Johnson & Johnson, https://seekingalpha.com/article/4104762-deck-stacked-johnson-and-johnson?page=2