Massive $110 Million Verdict for Talc Powder Plaintiff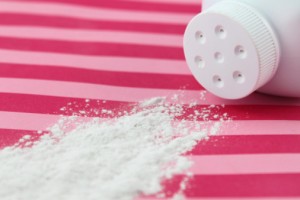 Like many other women, Lois Slemp routinely used talcum powder for feminine hygiene purposes. The Virginia resident had used Johnson & Johnson's talc powder for four decades, and then she was diagnosed with ovarian cancer. Her cancer was initially discovered in 2012. After going into remission, she suffered a recurrence of cancer. This time, it had spread to her liver. She filed the talc powder lawsuit against co-defendants Johnson & Johnson, who is renowned for its talc powder products, Johnson's Baby Powder and Shower to Shower Powder, and Imerys Talc—the talc supplier for J & J's products.
Jury finds in favor of the talc powder cancer plaintiff
Slemp's product liability lawsuit was tried in a state court in St. Louis, Missouri. Her lawsuit argued that the accumulated effects of using the defendant's product for decades had resulted in her ovarian cancer diagnosis. Earlier in May 2017, the jury agreed with Slemp and ordered the defendants to pay a massive $110 million award. The jury determined that Johnson & Johnson was 99 percent at fault for the plaintiff's damages, and that its co-defendant, Imerys Talc, was just one percent at fault. Imerys Talc has been ordered to pay $50,000. J & J was ordered to pay $105 million in punitive damages, and $5.4 million of the jury award was for compensatory damages.
A spokesperson for the plaintiff had this to say after the jury verdict was handed down, "Once again we've shown that these companies ignored the scientific evidence and continue to deny their responsibilities to the women of America."
For their part, Johnson & Johnson stated that the company sympathizes with women who are diagnosed with ovarian cancer, but continues to assert that J & J products are safe for use as intended. "We are preparing for additional trials this year and we continue to defend the safety of Johnson's Baby Powder," said a spokesperson for the embattled company.
Multiple lawsuits filed against J&J regarding talcum powder
Lois Slemp's lawsuit is not the only one filed against J & J. The company is named as the defendant in roughly 2,400 product liability lawsuits, all of which claim that routine use of the defendant's talc powder directly led to life-threatening ovarian cancer. A few other lawsuits have already gone to trial. Four talc powder lawsuits were tried in the Missouri state court prior to Slemp's case. Three of those resulted in jury verdicts that found in favor of the plaintiffs. Those cases represent another $197 million in verdicts.
The first of those lawsuits was brought to trial in February 2016. In that case, the jury awarded $72 million to the plaintiffs, who were the surviving family members of a woman who had died of ovarian cancer after using talc powder. That verdict was quickly followed by another in May 2016, when a plaintiff was awarded $55 million. The third jury award was for $70 million; it was awarded in October 2016. Of the cluster of lawsuits, the only one in which the jury found in favor of Johnson & Johnson was tried earlier this year.
Additional "talc cancer lawsuit" resources
Bloomberg, J&J Loses $110 Million Verdict Over Talc Cancer-Link Claim, https://www.bloomberg.com/news/articles/2017-05-04/j-j-loses-110-million-verdict-over-talc-cancer-link-claim
Reuters, J&J ordered to pay $110 million in U.S. talc-powder trial, http://www.reuters.com/article/us-johnson-johnson-cancer-lawsuit-idUSKBN18100F