Study Examines Causal Relationship Between Paxil and Birth Defects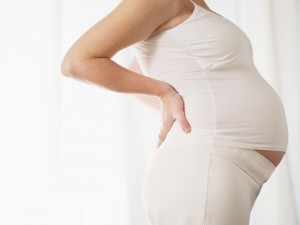 Paxil (paroxetine) is a selective serotonin reuptake inhibitor (SSRI), which is a class of antidepressants that is believed to work by influencing the balance of chemicals in the brain.
Although paroxetine may help patients with depression, anxiety disorders, and other mental health disorders, some patients have questioned the drug's safety when used during pregnancy.
A recently published study is the latest to suggest that Paxil could be dangerous to the developing fetus.
Review examines link between Paxil and birth defects
The research, which was published in the British Journal of Clinical Pharmacology, involved an analysis of 23 prior studies that were published between 1966 and 2015. These 23 studies varied considerably in their scope. On the low end of the spectrum, as few as 500 individuals participated in the antidepressant study. The more extensive studies included analysis of over 800,000 subjects.
The results indicated that the use of Paxil during the first trimester of pregnancy was associated with a 23 percent increase in the risk of congenital defects. The risk of heart defects in particular was associated with a 28 percent increased risk among children born to mothers who used Paxil during pregnancy. When considering all pregnancies, regardless of independent factors such as medication use, the absolute risk of birth defects is just one to three percent.
The lead study author, Anick Berard of CHU Sainte-Justine and the University of Montreal, cautioned that the study does not offer conclusive proof as to the causal relationship between Paxil and birth defects. Berard noted that further research is needed in this area to inform physician recommendations. Additionally, this recent study was flawed in that it did not take into consideration other maternal health problems that may have increased the risk of birth defects.
According to Dr. Roy Perlis, a psychiatry researcher based at Harvard University, "Depression during pregnancy is itself a risk factor for smoking, alcohol and substance use, and poorer nutrition – all of which may increase the risk for congenital malformations." Perlis and Berard both noted that for many patients with mild to moderate depression, conservative treatment options such as exercise and psychotherapy are viable treatment choices.
When depression during pregnancy goes untreated, patients may be more likely to forego prenatal care visits, fail to follow nutrition guidelines, and give birth to babies who are underweight and require care in the NICU.
Paxil lawsuits against GlaxoSmithKline
Some women who used Paxil during pregnancy and gave birth to children with birth defects have filed lawsuits against GlaxoSmithKline (GSK), the manufacturer of the antidepressant. The lawsuits claim that in-utero exposure to Paxil may have caused atrial septal defects, omphalocele, ventricular septal defects, and persistent pulmonary hypertension of the newborn, along with respiratory distress.
These birth defects, which can be life-threatening, necessitate intensive medical care and subsequently, exorbitant medical expenses and lost wages.
Plaintiffs have claimed that GSK knew of the potential risks of Paxil use during pregnancy, yet failed to disclose this information to patients and healthcare providers. Some of these lawsuits have gone to trial. However, by 2010, GSK had also settled more than 800 claims to the tune of over $1 billion. The settlement arrangements do not constitute admission of liability by the defendants.