Plaintiff Argues Zofran Caused Son's Heart Defect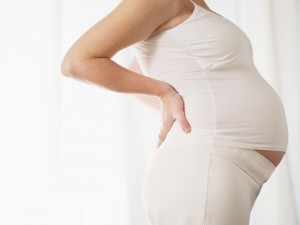 A recent complaint was filed in the United States District Court for the District of Massachusetts, where it joins the Zofran (Ondansetron) Products Liability Litigation known as MDL 2657. The case centers upon allegations that drug maker GlaxoSmithKline (GSK) negligently marketed its powerful anti-nausea drug to pregnant women without providing sufficient warnings about risk of congenital birth defects.
The complaint argues that GSK avoided performing research on Zofran's potential effects on the fetus in utero "because they would have hampered its marketing of Zofran and decreased profits by linking the drug to serious birth defects."
The pharmaceutical giant stands accused of conducting a fraudulent marketing campaign in the United States, which ultimately made Zofran the number one prescribed morning sickness drug in the 2000s. Their alleged wrongful conduct has resulted in irreversible and life-long suffering to innocent newborns and their families, contends the plaintiff, whose own child was born with a heart defect after she took Zofran during pregnancy.
Zofran pregnancy risks concealed, claims plaintiff
According to the Zofran lawsuit, the mother suffered from symptoms of morning sickness while pregnant with her son, and was prescribed the generic equivalent of Zofran during her first trimester. She continued to take the drug throughout her third trimester to combat nausea and vomiting, without the knowledge that ondansetron could cross the placental barrier, reaching her unborn child.
The complaint states that her unborn son was exposed to Zofran en utero, at a time when his heart and other organs were vulnerable to developmental changes caused by environmental exposure. After his delivery in 2009, the child was diagnosed with a serious heart defect called Tetralogy of Fallot. At just one month old, the infant boy had a shunt placed in his heart.
Because Tetralogy of Fallot causes low blood oxygenation due to a ventrical septal defect (VSD) and other malformations, surgical correction is always required. The plaintiff's son had a full surgical repair of his heart defect when he was ten months old, and will require future operations, including a surgery to replace his pulmonary valve at some point soon.
The claimant argues that had she been aware of Zofran's "unreasonable risk of harm," which was purportedly concealed by the defendant, she would never have taken the generic equivalent of the medication, thus avoiding her son's permanent injuries and disability.
Litigation regarding Zofran and birth defects
The complaint is joined under multidistrict litigation, which serves to centralize actions against a common defendant that contain similar allegations and issues of fact. MDL 2657 was established to help streamline pretrial processes and perhaps encourage settlement negotiations between plaintiffs and GSK, which faces counts of negligent misrepresentation, negligence and failure to warn of birth defect risks to pregnant women.
Court documents filed by plaintiffs and their counsel assert that GSK had knowledge in the 1980s that Zofran was linked to congenital defects, based on clinical studies on rats. Despite this knowledge, the company continued to market Zofran in an off-label manner to pregnant women. Zofran is only approved by the FDA to treat nausea and sickness in cancer patients receiving chemotherapy treatment and post-op patients suffering from anesthesia-induced nausea.
The plaintiff in this particular lawsuit is seeking to recover compensation including:
General damages
Medical, incidental and hospital expenses
Compensatory damages
Litigation and attorney fees
Punitive damages
Loss of consortium