Judge Stipulates Xarelto Injury Types for Bellwether Trials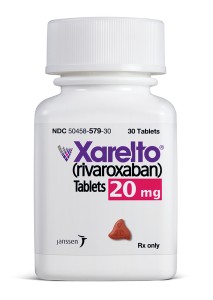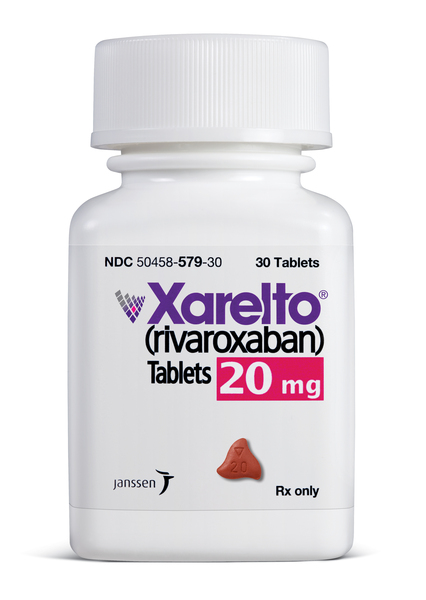 The presiding judge in the coordinated Xarelto lawsuit proceedings has issued a case management order stipulating the injury categories into which cases must be grouped to be considered for potential bellwether trials, which are expected to take place in 2017 as part of the multidistrict litigation (MDL 2592) created to manage thousands of cases related to the anticoagulant (or blood thinner) alleged to cause serious bleeding problems.
U.S. District Judge Eldon Fallon issued Case Management Order No. 4 on December 17 to outline the next steps in the discovery process for the MDL, which is taking place in the Eastern District of Louisiana. The bellwether trials will help to determine a jury's response to the evidence presented, set precedent for future trials, and encourage large-scale settlements. Participants are engaged in a general discovery process to apply to all cases at this time. However, by issuing the order related to possible injury categories, Judge Fallon sets up a pool of potential lawsuits that will be representative of distinct types of injuries or circumstances that inform specific subcategories of lawsuits.
Xarelto lawsuits grouped according to injury type, reason for prescription
Judge Fallon broke down categories for Xarelto lawsuits in connection to type of injury and reason for prescription. Injury types include:
Gastrointestinal bleeding
Rectal bleeding
Brain bleed/hemorrhagic stroke
Each lawsuit proposed as a bellwether case is to be classified according to the most serious injury (i.e. gastrointestinal bleeding rather than nosebleed, if both were alleged as injuries in a single case). Reasons for prescribing Xarelto were reducing the risk of stroke, treating deep vein thrombosis, or treating pulmonary embolism.
Both the defense and plaintiffs are to put forward 10 possible cases to be included in the bellwether pool by January 11, with specific quotas for cases based on state of origin. Both sides are encouraged to pick cases that fit each of the categories outlined above, though there is no specific requirement that they do so. The Court itself will also add twenty cases to the pool by January 15. Bellwether trials are expected to take place between February and May of 2017.
Thousands of lawsuits filed over Xarelto injuries
Over 2,400 federal lawsuits have been filed over Xarelto-related bleeding injuries alleged by plaintiffs. The drug (also known by the generic name rivaroxaban) was put on the market in 2011 and touted as a superior treatment compared to the standard blood-thinner, Coumadin. It was purportedly easier to use and more effective, requiring less frequent testing and less arduous lifestyle modification.
However, subsequent studies have called into question many of the initial claims put forward about Xarelto, including the claim that frequent testing is unnecessary or that the drug is safer or more effective than the older alternative. Most problematic is the fact that Xarelto lacks an antidote should a hemorrhage take place, leading doctors with few options to treat a life-threatening bleed in the brain and gastrointestinal tract. Coumadin, in contrast, could generally be reversed with a dose of Vitamin K.