Xarelto Internal Bleeding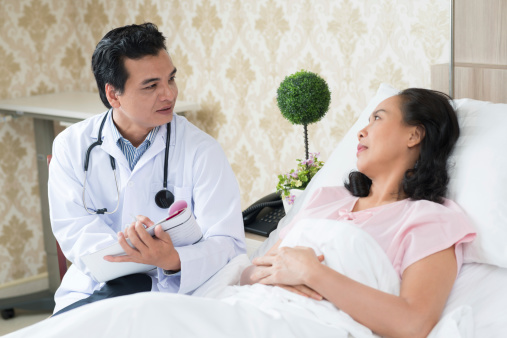 When it comes to alleviating the risk of unexpected post-surgical bleeding, the medical industry had relied on the conventional treatment warfarin (also known as Coumidin) for generations. This drug, which proved reliable in the safe protection of patients from deadly bleed-outs or clotting difficulties, often required routine blood monitoring and diet restrictions in order to avoid unintended adverse side effects.
That is, until the anticoagulant Xarelto emerged on the market – also known as rivaroxaban – and changed these requirements in favor of convenience for the patient. However, as plaintiffs are consistently beginning to discover, Xarelto not only imposes potentially greater hazards than the traditional treatment method, it cannot be remedied with traditional anecdotes used to treat bleeding patients in the event of an unexpected incident.
The side effects of Xarelto are sudden, abrupt, and life-threatening – and medical regulators (e.g., the federal Food and Drug Administration) have begun to catch on to the dangers associated with this product. What's more, injured patients have emerged in Xarelto lawsuits across the United States, alleging product liability and negligence on the part of Xarelto manufacturers who allegedly should have known of the internal bleeding risks linked with the drug.
Xarelto bleeding risks
Xarelto is positively correlated with an increased risk of internal bleeding. The drug can cause frightening medical episodes in patients undergoing invasive surgery and other similar procedures. Xarelto is jointly manufactured by drug conglomerates Bayer Pharmaceuticals and Johnson & Johnson subsidiary Janssen Pharmaceuticals, and has also been offered as a possible treatment for vulnerable stroke victims.
More specifically, Xarelto has been linked with the following side effects:
Uncontrollable abdominal, spinal, and cranial bleeding;
Problematic symptoms affecting the liver & kidneys;
Internal hemorrhaging;
Deep vein thrombosis;
Heart attack;
Wrongful death
In addition to the FDA approval for the treatment of atrial fibrillation, Xarelto is also commonly prescribed to hip and knee replacement patients in order to avoid the deadly consequence of surgery-related blood clots and pulmonary embolisms. Unfortuantely, severe pitfalls in the warning label system affixed to Xarelto falls far short of adequately warning patients of the dangers of the drug, providing possible negligence claims for several thousand Xarelto plaintiffs across the U.S.
Failure to warn of uncontrolled bleeding risks
The FDA is tasked with protecting American consumers from medical risks associated with prescription drugs, over-the-counter products and medical devices. The FDA is also responsible for monitoring the results of clinical trials prior to issuing approval for a drug – which can significantly reduce the onset of deadly symptoms. However, FDA clinical trials are not fool-proof, and potentially dangerous side effects can still occur despite seemingly adequately testing prior to approval.
In the context of Xarelto, plaintiffs across the nation have alleged that the drug maker failed to adequately warn patients of the possible adverse symptoms it either knew, or should have known, would affect patients at an increased risk of bleeding. Following an inundation of complaints from injured plaintiffs, the FDA enhanced its warning to reveal the following possible problems associated with Xarelto:
Increased risk of bleeding when used in association with an epidural or other spinal injection;
Difficulty stopping uncontrollable bleeding due to no known anecdote;
Increased thrombotic events after discontinuation.
Risk factors for Xarelto side effects
Xarelto is associated with internal bleeding affecting not only the abdominal cavity, but the brain as well. While Xarelto is approved for use as an anticoagulant, it is not limited to any certain kind of surgical procedure, despite its common application in joint replacement patients.
Risk factors for problems with Xarelto include any of the following:
Age – Patients older than 70 are at a higher risk of developing a life-threatening bleeding condition;
Rental function issues – Patients undergoing dialysis may be more likely to suffer from the adverse side effects of Xarelto;
Stomach ulcers or abdominal bleeding;
Low body weight
Interestingly, certain prescription, over-the-counter and natural products can also cause a negative interaction with Xarelto, including pain relievers, atrial fibrillation drugs, drugs containing Heparin, and certain herbs with blood-thinning properties (e.g., garlic, ginger, or cayenne pepper).
Current status of Xarelto litigation
Based on current trends, there leaves little doubt that Xarelto side effects may prove unreasonably dangerous. For one, the FDA recently refused to extend approval for the use of Xarelto in atrial fibrillation patients – citing the unrelenting problems with internal bleeding.
In addition, plaintiffs across the United States have joined together to hold the makers of Xarelto responsible for failing to warn patients of the dangers of this drug. Currently, a group Xarelto lawsuits – consolidated by multidistrict litigation rules – is making its way through the U.S. District Court for the Southern District of Illinois. Any Xarelto patient having experienced internal bleeding or hemorrhaging should consider speaking with a reputable attorney about their experience.