Status Conference Scheduled for GranuFlo, NaturaLyte MDL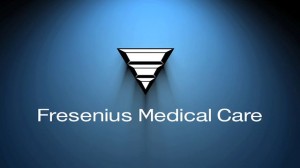 The parties involved in the GranuFlo and NaturaLyte multidistrict litigation were scheduled to meet on Friday, Nov. 22. In a status conference before U.S. District Judge Douglas P. Woodlock, both parties were expected to evaluate the proposed start dates for the first two bellwether trials, to see if they're on-track.
The trial for the first bellwether case is expected to start in January 2016. The wrongful death lawsuit was filed in November 2013, by Harrison County, Miss. Resident Edward J. Lastorka on behalf of his deceased wife Jackie. She suffered a fatal cardiac event in 2010 while receiving dialysis treatment at a Mississippi Fresenius clinic.
The second case is scheduled to go to trial in February 2016. Florella Dial's compliant is of a similar nature, as she blames Fresenius for the February 2012 death of her husband Carl. He also suffered a fatal cardiac event while undergoing dialysis treatment at a Fresenius clinic. Dial's husband was receiving treatment in Pembroke, N.C.
The outcomes of these two bellwether trials will not be binding on the more than 4,300 Granuflo lawsuits currently pending under MDL 2428. However, they may facilitate the settlements so each case isn't remanded back to the court it originated in for a separate trial.
Fresenius multidistrict litigation
MDL 2428 was established in 2013, as a way to manage the high volume of federal lawsuits filed against Fresenius Medical Care. Plaintiffs share similar allegations that the company knew about the risks associated with GranuFlo and NaturaLyte, but failed to warn patients, the medical community and other clinics using the dialysates.
In November 2011, the company issued an internal warning to doctors at its own clinics, directing them to closely monitor patients' bicarbonate levels during dialysis treatments. However, they chose not to inform other clinics using its products, leaving their patients at risk. Lawsuits claim the company knew or should have known about these risks well before the internal memo was sent.
FDA warns of GranuFlo, NaturaLyte risk
On May 25, 2012, the U.S. Food and Drug Administration issued a warning to healthcare providers advising them to take the presence and quantity of acetate, citrate and/or acetic acid in dialysate products into account when writing patient prescriptions. It noted that the FDA received a complaint regarding alkali dosing errors that took place during dialysis using products that contained acetic acid and acetate.
These possible sources of alkali can be a factor in heightened bicarbonate levels in dialysis patients, which can lead to metabolic alkalosis — a major risk factor linked to low blood pressure, cardiopulmonary arrest, hypoxemia, hypokalemia, cardiac arrhythmia and hypercapnia. The FDA recommended that healthcare providers carefully review the labels of dialysate acid concentrates before prescribing and to report any relevant adverse events.
Shortly after, on June 27, 2012, the FDA issued a Class I Recall — the most serious type of warning issued by the Agency — for NaturaLyte and GranuFlo, stating that erroneous prescriptions can cause a high serum bicarbonate level in dialysis patients, which can result in metabolic alkalosis.
"This product may cause serious adverse health consequences, including death," stated the FDA.