Xarelto Internal Bleeding Lawsuit Adds 5 Plaintiffs to MDL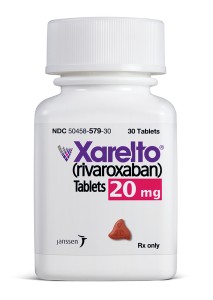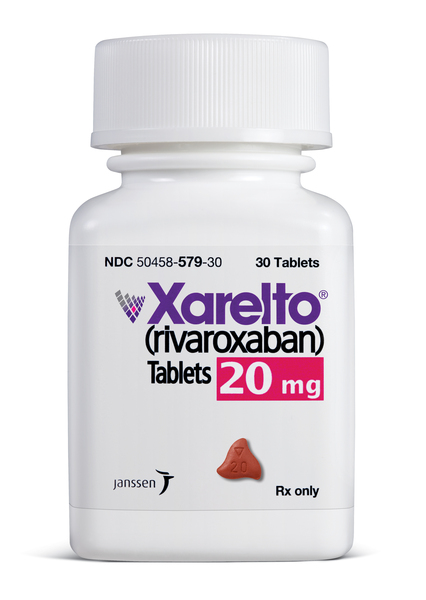 On August 7, 2015, five plaintiffs from as many states filed a joint complaint adding a Xarelto internal bleeding lawsuit to ongoing multi-district litigation ("MDL"). There are more than 500 Xarelto lawsuits already included in the MDL. The complex litigation is being overseen by U.S. District Judge Eldon Fallon in the U.S. District Court for the Eastern District of Louisiana.
The newest Xarelto plaintiffs are:
Sharon K. Bradshaw, a Kentucky resident who ingested Xarelto from July 2014 to August 2014 and suffered a stroke on August 12, 2014.
Thomas H. Homco, an Indiana resident and he ingested Xarelto from August 7, 2013, to August 27, 2103, and suffered a gastrointestinal bleed on August 27, 2013.
Bertha P. Valk, who lives in Oregon; she took Xarelto from March 2012 to September 2013 and suffered a gastrointestinal bleed on September 19, 2013.
Nancy D. Weichbrodt is the Executor for the Estate of Melba C. Weichbrodt. Weischbordt was an Oklahoma resident who took Xarelto from September 2012 to October 2012; she suffered a thalamic hemorrhage on October 12, 2012, and died as a result.
Each of the plaintiffs directly attributes his or her injuries to the ingestion of Xarelto.
Liability for Xarelto-related injuries
The lawsuit names as defendant Janssen Research & Development LLC, Bayer Healthcare Pharmaceuticals, Inc., and related entities of each of those corporations. According to the complaint, these companies designed, researched, manufactured, and distributed Xarelto for use as an anticoagulant to treat and prevent deep vein thrombosis and pulmonary embolism.
Like many of the plaintiffs already in the Xarelto MDL, the five most recent plaintiffs allege that the defendants aggressively promoted the drug either without properly testing it or with turning a blind eye toward its flaws. It has been associated with dangerous bleeding events that can turn deadly because they are difficult to stop.
Plaintiffs: Xarelto negligently promoted as safer drug
Xarelto is an anticoagulant that was introduced in the United States in July 2011 and was heavily advertised as a safer alternative to the market-leading drug warfarin (Coumadin). With the help of an aggressive marketing campaign, Xarelto saw sales of approximately $2 billion in 2013 – the defendants spent at least $11 million during that year alone on advertising. The main benefits touted were once-a-day dosing and no need for any blood monitoring. But this lack of monitoring contributed to injuries like the plaintiffs', according to the lawsuit.
The drug that Xarelto sought to overtake, warfarin, was approved by the FDA over 50 years ago but dosing must be personalized and monitored carefully. It works by affecting the body's product of vitamin K. Cases of excessive bleeding on warfarin can be reversed by adding a dose of vitamin K. Unfortunately, because Xarelto does not affect the person's vitamin K production, bleeding events cannot be controlled by administering a dose of the vitamin. In fact, there is no known reliable antidote for this new generation of blood thinners.
The lawsuits currently being litigated in the MDL claim injuries related to excessive bleeding caused by Xarelto. They seek compensation for medical expenses, pain and suffering, emotional damages, and funeral expenses in cases where the excessive bleeding led to wrongful death.