Study Finds Antidepressant Paxil May Be Unsafe for Teenagers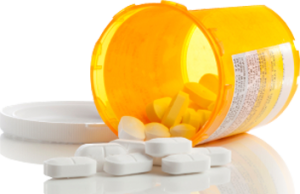 Times are changing within the realm of published medical studies. More and more, experts are questioning assertions made decades ago, choosing instead to examine data in a new light. As a result, retractions are at an all-time high, published works are proving to be inaccurate, the allegations of fraud are seemingly unrelenting.
Take, for instance, the study published in July 2001 known aptly as "Efficacy of Paroxetine in the Treatment of Adolescent Major Depression: A Randomized, Controlled Trial." In this research endeavor, which was highlighted in the Journal of the American Academy of Child and Adolescent Psychiatry, experts concluded with the assertion that "Paroxetine is generally well tolerated and effective for major depression in adolescents."
Better known by its brand name Paxil, paroxetine has since been prescribed to millions of adolescents and teenagers for the treatment of depression – which has proven to be problematic from the start.
Study highlights issues with Paxil
The drug Paxil belongs to the category of antidepressants known as Selective Serotonin Reuptake Inhibitors (SSRI's). These drugs, which are the most commonly-prescribed antidepressants worldwide, are used to treat moderate to severe depression, as well as generalized anxiety disorder and post-traumatic stress disorder (PTSD). Accordingly, SSRI's are designed to cause a significant alteration in neurological chemistry, causing the extracellular retention of serotonin by limiting its re-absorption into surrounding synaptic cellular components.
In the new study, researchers highlight the previously-downplayed association between the cessation of Paxil use and the onset of violent or suicidal characteristics in teenage patients. Believing this sort of data to have been "swept under the rug" in 2001, researchers spent about one year reviewing documents from the original study, which was sponsored by the drug maker GlaxoSmithKline (GSK). Despite GSK's assertion that it fully disclosed all relevant data in an "unprecedented level of data sharing," the most recent study shows that known risks of suicidal tendencies associated with paroxetine were more certainly downplayed – or not revealed all together. As a result, the Paxil warning label failed to initially mention these issues, and adolescent prescriptions for the drug skyrocketed 36 percent within the first few years.
Risks of SSRIs
For years, psychiatrists and drug makers have been at odds over the effectiveness of antidepressants – particularly, SSRI's and their use in adolescents and teenagers. It has been well-documented that sudden withdrawal from an SSRI can cause psychiatric symptoms worse than the underlying condition itself, and several suicides have been positively linked to the use, misuse, and discontinuation of these drugs.
In the early 2000's, SSRI's like Paxil were affixed with a warning label detailing the side effects that can occur in children and adolescents. Nonetheless, sales continued to skyrocket and drug companies reaped enormous profits from the sale of paroxetine and others. While drug manufacturers like GSK maintain that their studies positively correlate the use of paroxetine with improved psychiatric symptoms, researchers counter with the notion that the assertion that as many as two-thirds of the participants in SSRI clinical trials actually show improvement while taking the placebo – and measuring the safety of an SSRI in adolescents and children is exceedingly difficult given various factors including neurological development and parental consent.
The latest study, which was published on September 16, 2015, is entitled "Restoring Study 329: efficacy and harms of paroxetine and imipramine in treatment of major depression in adolescence," and asserts that paroxetine is not only ineffective in combating adolescent depression, but can cause significant and severe harm in patients. In sum, researchers concluded that "[t]he reanalysis of [the original] Study 329 illustrates the necessity of making primary trial data and protocols available to increase the rigour of the evidence base."
To date, thousands of plaintiffs have filed antidepressant lawsuits against the makers of Paxil and other SSRIs claiming they were not sufficiently warned about potential side effects.