Pradaxa, Xarelto Bleeding Complications Similar to Warfarin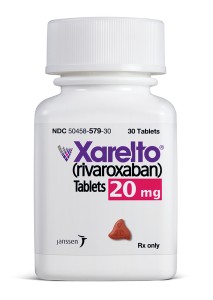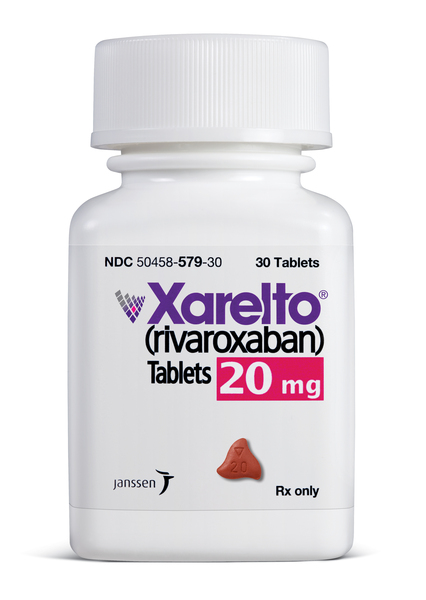 According to a recent study, Pradaxa and Xarelto bleeding complications may be no less prevalent than those associated with warfarin, an anticoagulant (blood thinner) that has been on the market for many years. The study contradicts some claims made about the newer drugs in terms of their overall safety and further emphasizes concerns regarding the drugs' lack of reversal agent should bleeding events take place.
Scientists associated with France's National Health Insurance Strategy and Research Department conducted the research, which was published in the medical journal Circulation on July 21. The researchers' goal was to compare the overall safety and effectiveness of dabigatran and rivaroxaban (Pradaxa and Xarelto), which are two of the newest class of blood thinners (so-called Non-VKA Oral AntiCoagulants or NOACs), with older drugs known as vitamin K antagonists (or VKAs), of which warfarin (marketed as Coumedin) is the best known.
The researchers followed patients taking the drugs during the first 90 days of treatment and recorded those who experienced bleeding and arterial thromboembolic events. They found no statistically significant differences in outcomes regardless of which drug patients were prescribed.
Xarelto bleeding complications have no antidote
Pradaxa (first marketed by Boehringer Ingelheim in 2010) and Xarelto (marketed in 2011 by Bayer and Janssen Pharmaceuticals) were presented as blood thinners that were superior to older types of drugs such as warfarin because they were safer and required much less monitoring. However, the findings of the recent study are significant because they suggest that the newer drugs may offer much less of an advantage over warfarin and other VKAs.
If the study's results are accurate, bleeding complications occur just as often with the new drugs (at least in the early phase of treatment). Moreover, if a patient taking Pradaxa or Xarelto experiences hemorrhaging, doctors have few options for treatment because the drugs have no known reversal agent; warfarin bleeding events, in contrast, can generally be halted with a vitamin K infusion.
Moreover, an investigation published in the British Medical Journal in July of 2014 also turned up data suggesting that Boehringer Ingelheim did not turn over crucial information to the FDA which pointed to the importance of regular monitoring for Pradaxa to be used safely, data which would have undercut claims that Pradaxa was superior to warfarin precisely because intensive monitoring was not necessary.
Plaintiffs sue over Pradaxa and Xarelto bleeding risks
As information about bleeding risks associated with the new class of drugs was disseminated, patients who experienced significant bleeding side effects associated with Xarelto or Pradaxa (or their families) took the makers of the drugs to court.
Plaintiffs hit Boehringer Ingelheim with over 4000 lawsuits over Pradaxa before the company agreed to a $650 million settlement deal. Pradaxa settlements will yield an average of $150,000 for each plaintiff.
Patients who were harmed by rivaroxaban have begun to file similar Xarelto lawsuits against Bayer and Janssen Pharmaceuticals, alleging that the companies made false claims about their drug's safety and that they failed to warn about the lack of antidote to combat serious bleeding events.