Testosterone Lawsuit Alleges Plaintiff Suffered Pulmonary Embolism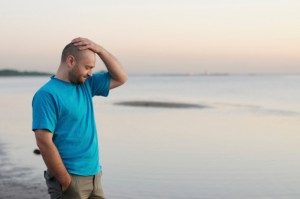 On July 1, 2015, a West Virginia-based plaintiff filed a personal injury and product liability lawsuit alleging that the drugs AndroGel and Axiron caused the onset of a pulmonary embolism – and the defendants failed to properly warn him of this known risk. The lawsuit was filed within the established multidistrict litigation (MDL) pending against several makers of testosterone replacement therapy drugs, including AbbVie, Eli Lilly, Pfizer, and several others.
Testosterone replacement therapy (TRT) has come under major scrutiny recently, particularly with regard to the alleged rampant over-prescription of the hormones to men suffering from the general symptoms of aging. While experts agree that TRT serves a number of vital roles – such as replacing testosterone post-chemotherapy in the aftermath of severe trauma  — the drugs were not developed for everyday use in men without a documented underlying medical condition. Nonetheless, the plaintiffs contend that TRT makers continue to market the products as a one-size-fits-all solution to fatigue, weight gain, and low libido – often using the marketing term "low-T."
Details of the testosterone drug lawsuit
There are a number of alleged complications associated with the use of TRT. In this most recent testosterone drug lawsuit, the plaintiff has asserted that his use of AndroGel and Axiron resulted in the development of a life-threatening blood clot, also known as a pulmonary embolism. The plaintiff further contends that the drug makers aggressively marketed TRT products for "off-label" uses, including the "condition invented by defendants" known as "low-T."
Moreover, the plaintiff asserts that TRT drugs do not confer any benefit to those who are not actually suffering from a testosterone-reducing medical condition – most commonly referred to as "hypogonadism." In sum, the defendants have allegedly engaged in "disease mongering" by coining the non-medical term "low-T" and enticing doctors and patients to rely on the drug for the alleviation of symptoms considered to be a normal part of the aging process for most males.
Causes of action
The plaintiff raises a number of causes of action against the makers of AndroGel and Axiron. Specifically, in a lawsuit filed by both he and his wife, the plaintiff alleges the following causes of action in his complaint:
Defective design
Failure to properly warn patients of the known dangers of TRT
Negligence
Negligent misrepresentation of material facts
Breach of implied warranty of merchantability
Breach of express warranties of safety
Fraud
Violations of consumer protection laws
Unjust enrichment
Loss of consortium
Punitive damages
In keeping with the Master Complaint drafted to direct the MDL involving TRT drugs, the plaintiff also seeks a trial by jury, as well as any other damages ultimately deemed just and proper by the trial court.
In March, 2015, the Food and Drug Administration announced it would require enhanced warning labels on all testosterone therapy drugs, specifically with regard to the potentially heightened risk of blood clots and strokes associated with the treatments. In its safety communication, the FDA reiterated that TRT drugs have not been tested in patients experiencing reduced testosterone not linked to an underlying medical condition. In sum, the agency explained that "[t]he benefit and safety of these medications have not been established for the treatment of low testosterone levels due to aging, even if a man's symptoms seem related to low testosterone."