Study: Blood Thinner Xarelto May Cross Placental Barrier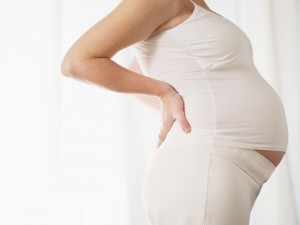 A study recently published in the American Journal of Obstetrics & Gynecology (AJOG) found results indicating that the blood thinner Xarelto (rivaroxaban) crosses the placental barrier, raising questions about its safety for use in pregnant women. The study adds to concerns about Xarelto side effects that include serious bleeding problems for which there is currently no reversal agent.
The objectives of the study, published on-line on July 8, were to "determine the rate and extent of rivaroxaban transfer across the term human placenta, and determine if passive diffusion was the primary mechanism involved in this transfer." The study found what authors of the study characterized as "rapid transfer of rivaroxaban across the human placenta in both the maternal-to-fetal and fetal-to-maternal directions."
However, they qualify the results by noting that although this is the first direct evidence of such transfer, the amount of "unbound" blood thinner reaching a fetus may be much lower given that Xarelto is "highly bound to plasma proteins." While the AJOG did not specify complications that could arise from the crossing of the placental barrier, they concluded that additional studies should be performed to determine the safety of the drug for pregnant women.
Study may add to concern over Xarelto side effects
The FDA approved Xarelto in 2011 as one of a group of so-called "next generation" blood thinners purportedly offering significant advantages over warfarin (marketed as Coumadin), the previous anticoagulant of choice for many years. Along with Pradaxa, the first new blood thinner in this category to hit the market, Xarelto appeared to offer an alternative to the older drug and the more complex regimen of testing, monitoring, and lifestyle changes that it appeared to require.
However, Xarelto has one major drawback not shared by warfarin: while all blood thinners carry a risk of internal bleeding/hemorrhage, the new anticoagulants have no known reversal agent should such a complication arise. In contrast, bleeding problems with warfarin can generally be addressed using an infusion of Vitamin K. Problems involving brain hemmoraghe, spinal or epidural hematomas, and intestinal, abdominal, and rectal bleeding have been reported in connection to Xarelto use. Such internal bleeding problems have proven to be fatal in some patients.
The FDA sent a warning letter to the drug manufacturer in June of 2011 for downplaying the risks associated with spinal hemorrhage and requiring more specific warning labels on Xarelto packaging regarding the lack of a reversal agent and the risks of spinal hematoma and paralysis in 2014.
As a rising number of adverse event reports associated with Pradaxa and Xarelto bleeding have come to light, patients or their families who have experienced bleeding side effects in connection to the drugs have begun to file lawsuits against pharmaceutical companies. Claims against Xarelto's manufacturer, Bayer Pharmaceuticals, include the charge that the company did not test the drug adequately, that they made incorrect claim's about Xarelto's safety and convenience, and that they failed to warn about the bleeding risk and lack of antidote.
While the first Xarelto lawsuit was filed in April of 2014, the courts are currently contending with hundreds of such claims, many of which have been consolidated as part of two separate federal and state litigation processes in Louisiana and Pennsylvania.