New Xarelto Bleeding Injury Lawsuit Filed by NC Plaintiff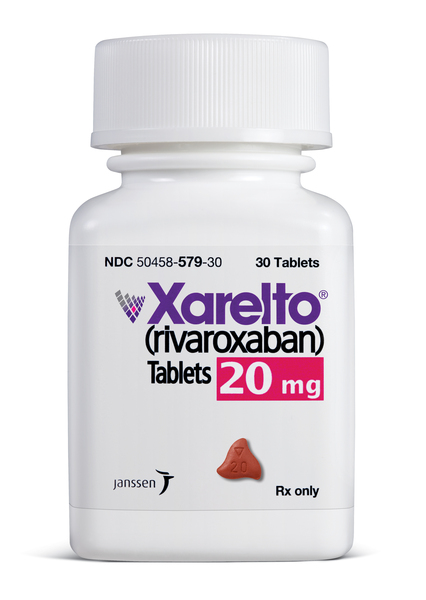 A plaintiff from North Carolina has filed a Xarelto bleeding injury lawsuit over complications she claims stem from the drug's lack of reversal agent and its manufacturer's failure to provide adequate warning about this flaw.
Tahkiya Daniels, of Halifax County, NC filed her complaint (Case 2:15-cv-01783) on May 28 in the U.S. District Court, Eastern District of Louisiana. The complaint outlines that Daniels was using Xarelto (the brand name of the blood thinner rivaroxaban) for conditions that may have included stroke risk, atrial fibrillation, deep vein thrombosis, or pulmonary embolism and was prescribed the drug by her physician on May 28, 2013.
Although the drug was purportedly safe, Daniels experienced "dangerous side effects including life-threatening bleeding" as a result of the drug's undisclosed bleeding risks. The complaint also lists "other severe and personal injuries which are permanent and lasting in nature, physical pain and emotional and mental anguish, diminished enjoyment of life, shortened life expectancy, medical expenses, loss of earnings or earning capacity, and other economic and non-economic damages" for which Daniels is now seeking compensation.
Xarelto bleeding injury lawsuit joins growing number of cases
The Daniels complaint joins a growing number of cases that have been filed concerning Xarelto bleeding risks. Xarelto, like Pradaxa and Eliquis, are "new generation" blood thinners that purportedly offered an advantage compared to older standby medications, chiefly warfarin. However, whereas warfarin patients experiencing serious hemorrhaging problems could be treated with a reversal agent, Vitamin K, no such agent is currently available for the new drugs.
The Daniels complaint, and others, charge that the defendants hid the problems with bleeding risks and a lack of reversal agent from the FDA, from physicians, and from the public at large.
The complaint states that the defendants made claims about Xeralto that were fraudulent and that they did not perform sufficient trials ("if any") that included human subjects in order to ascertain the safety of the drug, and that they relied on "safety information that applies to other non-valvular atrial fibrillation treatment and DVT/PE treatment and prophylaxis, which does not entirely and/or necessarily apply to Xarelto whatsoever."
Xarelto injury lawsuit filed as part of Louisiana MDL
Although the plaintiff is from North Carolina, her complaint will be filed directly as part of a Xarelto multidistrict litigation (MDL 2592 – Xarelto Products Liability Litigation) currently taking place in the Lousiana federal court system with presiding Judge Eldon Fallon. Currently, well over 400 lawsuits have been consolidated as part of this MDL, which is designed to streamline and process efficiently and fairly the growing number of complaints over Xarelto side effects.
The MDL was established in December of 2014 and new complaints are added frequently. The next step for the MDL will be to determine cases that will be good candidates for preliminary (or "bellwether") cases to set precedent as part of the litigation process.
In addition to the federal litigation process, there is also a state level mass tort taking place in Pennsylvania. Judge Kevin Dougherty currently presides over the approximately 200 claims that have been filed in the Philadelphia Court of Common Pleas. The mass tort was established in January of 2015.
Xarelto lawyers across the country continue to review cases of patients who may be eligible to pursue damages through the MDL.