Australian Health Regulators Question Benefit of Xarelto Monitoring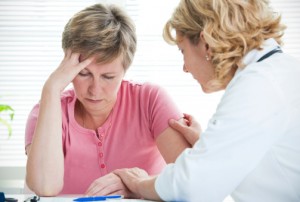 Foreign regulators in Australia completed a review of a new class or oral anticoagulants – Xarelto, Pradaxa and Eliquis – finding little evidence to support the benefits of routine blood monitoring in patients. Prescriptions for these blood thinning medications have skyrocketed in recent years, primarily because of their dosing convenience, allowing patients to forego regular trips to the doctor to monitor for possible complications. For more than 50 years, Coumadin (warfarin) was the go-to anticoagulant with a proven safety record for preventing blood clots, but the drug required patients to follow a strict diet and have regular blood tests.
Since entering the U.S. market, Xarelto, just like its predecessor Pradaxa, has been linked to life-threatening bleeding events that are difficult to reverse, triggering a wave of litigation against drug makers Bayer and Boehringer Ingelheim. Plaintiffs claim that product labeling was inadequate and failed to warn of possible internal bleeding, especially given the fact that there is no known antidote.
The Australian Therapeutic Goods Adminstration (TGA) began the review in light of literature and research which indicated that the safety of Xarelto, Pradaxa and Eliquis could be improved with the addition of routine blood monitoring.
Irreversible bleeding risks with anticoagulants
The TGA's report suggested that because drug manufacturers have failed to sufficiently determine whether routine blood monitoring would help reduce bleeding risk through trials, there is a lack of viable data to support this theory.
"The NOAC sponsors have not undertaken dedicated studies to evaluate the effects of routine plasma monitoring on the safety profile of their medicines, as such monitoring is not likely to significantly add to the use of clinical parameters to determine bleeding risk," states the TGA. "Therefore, the TGA's review has found there is no evidence at this time to support a recommendation for routine plasma monitoring in patients being treated with these medicines."
The report comes on the heels of massive litigation involving Pradaxa and Xarelto side effects, in which plaintiffs argue that they should have been warned of hemorrhaging risks. Most of the lawsuits also contend that had regular blood monitoring been recommended by the defendants, their physicians could have lowered their dose, possibly preventing a severe bleeding event.
Xarelto (rivaroxaban) is the latest addition to the blood thinner market, gaining FDA approval in 2011. The drug is intended to help prevent blood clots in patients with atrial fibrillation, and to help reduce the risk of blood clots and pulmonary embolism in those who have knee or hip replacement surgery. It also received approval to treat deep vein thrombosis (DVT) and pulmonary embolism.
Patient monitoring may help identify high risk patients
Some reports, including one published in the British Medical Journal, point to Boehringer Ingelheim's failure to provide FDA regulators with clinical trial data that pointed to the inherent benefits of regular blood monitoring with its drug, Pradaxa.
Research presented in the October 2014 edition of the Journal of Cardiology suggested that monitoring patients on Xarelto would let doctors fully understand how the drug works in each patient, as well as help them identify their bleeding risk.
To date, hundreds of Xarelto lawsuits have been brought by plaintiffs alleging the following injuries:
Intra cranial bleeding
Internal hemorrhages
Heart attack
Gastrointestinal bleeding
Wrongful death
Xarelto injury lawyers across the country are reviewing cases on behalf of patients who suffered serious bleeding injuries during or after use of Boehringer Ingelheim's popular anticoagulant.