Xarelto Lawsuit Alleges "Severe and Permanent Injuries"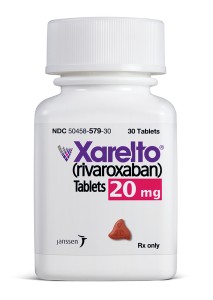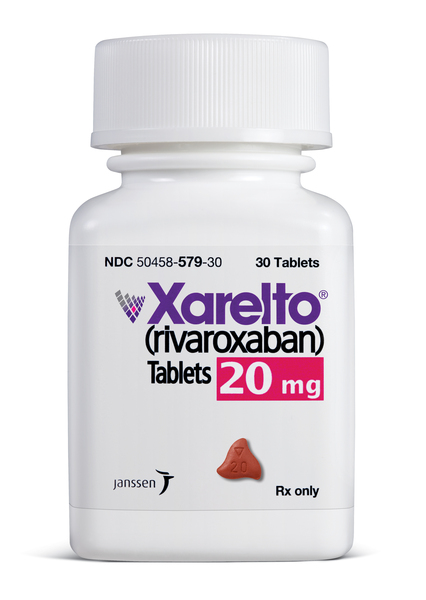 A plaintiff that filed a Xarelto lawsuit in Georgia alleges use of the drug led to life-threatening bleeding, permanent injury and loss of enjoyment of life. The plaintiff further states that Xarelto manufacturer Janssen Pharmaceuticals, as well as Janssen's mother company Bayer, failed to provide proper warning about the risks associated with their product, despite studies that indicated such a risk existed.
Multiple defendants named
William Hutchison filed his complaint in U.S. District Court for the Northern District of Georgia on March 19, 2015. The complaint lists a number of defendants involved in the manufacturing and marketing of Xarelto, including Janssen Pharmaceuticals, Johnson & Johnson and Bayer Healthcare Pharmaceuticals. According to Hutchison, all of these companies also failed to disclose the risks of Xarelto to the FDA, the public, the healthcare community and to the plaintiff.
Hutchison used Xarelto as prescribed by his physician from March 30, 2013, until around April 3, 2013. On April 3, Hutchison experienced serious internal bleeding, which led to a cardiac tamponade, a dangerous condition that can be deadly if it is not treated promptly. A cardiac tamponade involves pressure on the heart when fluid or blood builds up in the area between the heart muscle and the outer sac of the heart. Surgery may be required to drain the fluid and repair damage.
Hutchison states that he underwent emergency cardiothoracic surgery on April 3, the same day as his life-threatening event. Although the surgery saved his life, Hutchison asserts that he continues to suffer "severe and permanent personal injuries, pain, suffering and emotional distress" as a result of the event. The plaintiff has suffered loss of enjoyment of life and faces significant medical expenses as a result of his injuries.
About Xarelto
Xarelto (rivaroxaban) is a relatively new type of anticoagulant designed to replace warfarin for some patients. Warfarin, the traditional blood-thinning drug, requires dietary restrictions and ongoing monitoring. Xarelto has been marketed as a convenient solution for treating patients with atrial fibrillation to prevent the risk of stroke, due to the fact it does not have those same requirements. However, unlike warfarin, Xarelto does not have a reversing agent if a bleeding event occurs, which could lead to uncontrollable bleeding and death.
In his complaint, Hutchison states that in the year leading up to June 30, 2012, 1,080 adverse event reports were filed with the FDA regarding bleeding events related to Xarelto. Eight percent of those reports resulted in death, which was twice the number of deaths associated with warfarin. By the end of 2012, more than 2,000 adverse event reports had been filed, with 151 resulting in death.
Defendants' failure to warn
Despite this data, Hutchison accuses the defendants in this case of failing to share the risk information with the medical community or general public. They also failed to conduct additional studies on Xarelto to determine its safety in light of this new information. To this day, defendants have failed to provide adequate warning about the risks associated with Xarelto, despite studies that have shown a link between use of the anticoagulant and a higher risk of life-threatening bleeding events.
Hutchison is not the first to file a Xarelto lawsuit. Currently, numerous plaintiffs have filed cases in multidistrict litigation in U.S. District Court for the Eastern District of Louisiana, claiming the drug led to serious injuries and bleeding events. Multidistrict litigation was established in December 2014 in order to streamline early trial proceedings for a growing number of lawsuits.