AbbVie Looking for Further Delay in AndroGel Lawsuits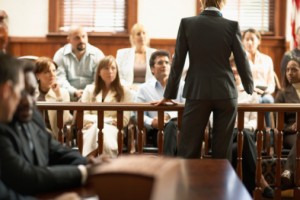 Presently, there are over 800 AndroGel lawsuits pending against manufacturer AbbVie, all of which are seeking compensation for expenses and damages incurred as a result of alleged side effects linked to the testosterone therapy.
These claims, which have been consolidated along with other lesser-known claims against testosterone replacement products, are awaiting the first bellwether trial before judge Matthew Kennelly of U.S. District Court for the Northern District of Illinois.
However, in a seemingly last-ditch attempt to prolong the litigation process, AbbVie has filed yet another request for additional time to review certain documents and assertions raised by the plaintiffs – a maneuver categorized by petitioners as a dishonorable tactic calculated to deliberately delay the progress of the multidistrict litigation (MDL).
AbbVie asks for additional time
Procedurally, the MDL against AbbVie and other makers of low-testosterone supplements is progressing through the discovery phase, and heading toward the first bellwether trial scheduled for some time between October, 2016 and April, 2017. Accordingly, the Court has steadily required various filings and submissions of both sides in preparation for this first procedural milestone, including the most recent pending request for Plaintiff Fact Sheets (PFS) – which are individual forms completed by all plaintiffs enrolled in the MDL seeking relief. More specifically, AbbVie is seeking review of the PFS's in order to select several representative cases to continue to the bellwether stage, which are required to be indicative of and congruent with the claims made by the group of plaintiffs as a whole.
The PFS's were due on May 8, 2015, but not before AbbVie raised several objections to the information contained within the PFS's. In its filing dated May 5, 2015, AbbVie began by denouncing several forms as not timely filed, prompting a possible dismissal on procedural or statute of limitations grounds. Second, AbbVie asserts that several of the PFS's contain incomplete or inaccurate information, preventing it from properly reviewing the claims for possible enrollment in the first round of bellwether trials. In sum, AbbVie contends that it needs additional time to review each file – relief the plaintiffs deem as "extraordinary."
Plaintiffs respond to request for more time
On May 11, 2015, attorney members of the MDL's "Plaintiff Steering Committee" filed a response to AbbVie's attempt to delay its pending testosterone lawsuits, classifying the defendants' delay tactics as baseless and "a transparent attempt to unwind the bellwether trial schedule and delay, as much as possible, the pace and progress of this litigation." Moreover, the plaintiffs described AbbVie's motion as "a piece of tactical gamesmanship attempting to portray a scheduling crisis that simply does not exist."
The plaintiffs unravel each of the arguments raised by AbbVie and Abbot Laboratories as follows:
Timeliness: On this issue, the plaintiffs assert that defendants' arbitrary May 8, 2015 deadline for the submission of PFS's is not supported by any scheduling order, nor is it required by the procedural regulations applicable to the case.
Deficiencies: Plaintiffs contend that any perceived deficiencies in the PFS's are not material in nature, and should not serve as fodder for delay. The plaintiffs further argue that even if a PFS has some sort of mistake, error, or omission, this does not prevent the defendants from ordering medical records from each litigant.
From there, testosterone attorneys representing the plaintiffs argue that allowing AbbVie to further delay the AndroGel MDL would be arbitrary and unreasonable, thereby shortening the time period between leading up to the deadline for selection of representative bellwether cases – which is currently docketed for October 31, 2015.