JPML Denies Motion to Centralize Testofen Lawsuits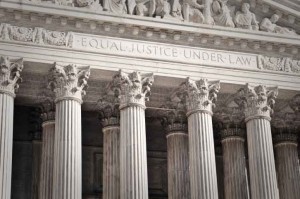 The Judicial Panel on Multidistrict Litigation (JPML) is a panel of federal judges that is authorized to determine whether civil actions pending in district courts should be moved to one federal court for consolidated pretrial proceedings. This centralization of cases is meant to help conserve judicial resources, reduce chance of duplicative discovery and allow plaintiffs and defendants to share in pretrial processes.
In January of this year, the JPML received a motion to transfer Testofen lawsuits, asking for the complaints to be consolidated in the Northern District of California. The class action suits regarding Testofen alleged that the manufacturers misrepresented their testosterone boosting product, which they claim has no real effect on testosterone levels. However, after reviewing the petition, the federal panel denied the request to move at least two Testofen class actions before one judge as part of multidistrict litigation.
No MDL for testosterone booster lawsuits
In their order – filed April 1, 2015 — the JPML wrote, "The two actions undoubtedly share some questions of fact concerning the efficacy of nutritional supplements containing Testofen in boosting free testosterone levels. But the scope of the two actions before the Panel are substantially different…In these circumstances, informal cooperation among the attorneys and coordination between the involved courts is both practicable and preferable to centralization."
Testofen is a product derived from fenugreek seeds, which purportedly boosts free testosterone levels. But according to at least one Testofen lawsuit, multiple studies have suggested that fenugreek has no discernable influence on testosterone levels, and was actually outperformed by a placebo in one trial conducted in India. Gencor Nutrients, which manufacturers Testofen, stands behind the efficacy and safety of their product and says they will defend all allegations.
Men have taken legal action against other manufacturers of natural testosterone boosters including GNC and Direct Digital, LLC, which designs and sells Nugenix – an herbal supplement said to increase muscle mass, enhance sex drive and boost free testosterone.
In their decision, the JPML said that there were not enough cases to warrant centralization and that the two existing actions shared few similarities. One suit involves at least 22 Testofen products and alleges that Gencor, GNC and other defendants engaged in a scheme to defraud consumers.  The other lawsuit involved just one line of products (Test X180) and did not overlap with respect to the marketing and sales practices of the defendants.
While the cases will not be merged for coordinated pretrial proceedings at this time, the Testofen lawsuits have not been dismissed and will proceed as individual actions.
Low T litigation
The testosterone booster cases are unrelated to Androgel lawsuits and other claims arising from Low T prescription supplements. During the past 12 months, dozens of men have come forward seeking legal restitution for injuries and associated monetary losses resulting from testosterone replacement products. Testosterone replacement drugs like Axiron, Androgel, Testim and others have been linked to an increased risk for heart attack and stroke – side effects that patients say they were not adequately warned about.
Hundreds of cases against various manufacturers of Low T supplements level the same claims of failure to warn, fraudulent misrepresentation and negligence. Federal lawsuits filed across the nation were transferred to Judge Kennelly in the Northern District of Illinois, where bellwether trials are slated to begin in October 2016.