Jury Finds Link Between Risperdal and Male Breast Growth; Awards $2.5 Million Verdict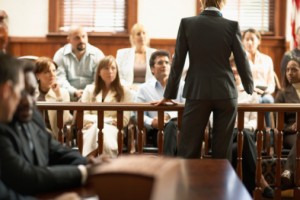 The drug Risperdal is a powerful antipsychotic medication originally designed and manufactured to treat otherwise-untreatable symptoms of adult schizophrenia. The drug was historically considered an option of last resort, as it carries a risk of several other side effects that could place patients in grave danger of injury or death.
Nonetheless, Johnson & Johnson has for years engaged in the off-label marketing of this drug for the treatment of both childhood autism and the behavioral effects of advanced-stage dementia in the elderly. The company has paid billions of dollars in fines and settlements for its negligent marketing practices and has seemingly engaged in an irreverent pattern of enticing patients and practitioners to prescribe Risperdal despite the known severe side effects.
Risperdal and male breast growth
One emerging side effect gathering increasing awareness in the pediatric autism community involves the development of the condition known as gynecomastia, which leads to the growth of breast tissue in males. For one Alabama family with an autistic child, the effects of Risperdal were alleged to have resulted in the growth of size 46DD breasts in their son – and a Philadelphia jury agreed, rendering a multi-million dollar verdict against Johnson & Johnson, which insists there is no link between Risperdal and male breast growth.
Details of jury's verdict in gynecomastia trial
Johnson & Johnson is facing scores of Risperdal lawsuits arising from allegations of gynecomastia, exposing to liability in the billions of dollars. However, before embarking on a series of settlement negotiations with each plaintiff, it opted to test its defense theories before a Philadelphia jury – which ultimately decided in favor of the plaintiff after hearing weeks' of testimony by renowned medical experts, including the former Commissioner of the Food and Drug Administration Dr. David Kessler.
According to testimony given at trial, Johnson & Johnson has known for years about the link between Risperdal and gynecomastia, and nonetheless failed to warn patients and healthcare providers about this devastating condition – which can actually lead to the development of deadly breast cancer in men.
In one of the most damaging aspects of the trial, a 2012 report prepared by Dr. Kessler pursuant to a separate Risperdal settlement contained express language that Johnson & Johnson knowingly violated the law in its treatment of the marketing and promotion of the drug. The report further indicted Johnson & Johnson for failing to properly counsel physicians as to the negative interactions between Risperdal and patients' endocrine systems, including elevated levels of prolactin – the hormone which encourages mammary development and milk production.
What this means for Johnson & Johnson
The verdict in the Risperdal case amounted to $2.5 million, which is a mere drop in the bucket for a pharmaceutical company like Johnson & Johnson. However, this case represents just one of hundreds of outstanding claims, and the jury's positive treatment of the victim could open the gates for thousands more. Oftentimes, a verdict in favor of a plaintiff will prompt a company like Johnson & Johnson to negotiate Risperdal settlements with each plaintiff as opposed to rolling the dice with future juries – which may be even more sympathetic than the group assigned to the trial in Philadelphia.