Report Indicates Xarelto Clinical Trials Likely Riddled with Misconduct, Fraud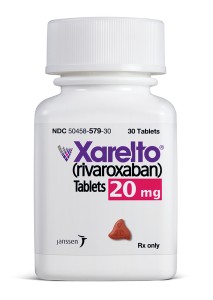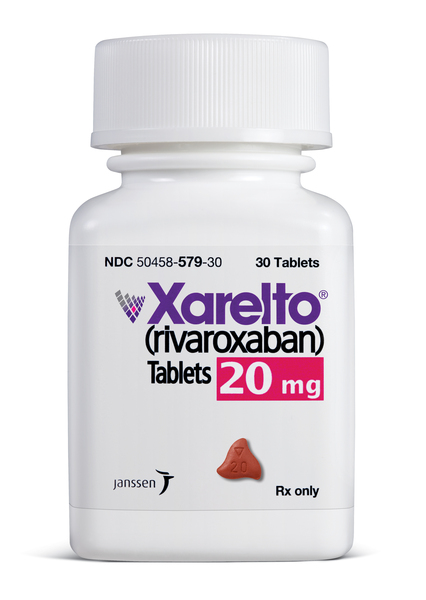 The U.S. Food and Drug Administration (FDA) is charged with overseeing the safety and efficacy of new prescription medications for eventual approval. This process involves reviewing sites where clinical trials on medications are performed. Occasionally, health officials discover evidence that drug companies and their researchers have deviated from good clinical practice during these pre-market studies, such as poor record keeping, falsification of information, and failure to follow accepted research protocols.
A disturbing report published in JAMA Internal Medicine earlier this month concludes that most findings of clinical trial misconduct are seldom seen in peer-reviewed literature, even when there is hard evidence of false information, data fabrication and other transgressions.
The author of the report, Charles Seife, of New York University's Arthur L. Carter Institute of Journalism, found the bulk of the agency's trial inspection records had large sections of blacked out text, making it nearly impossible to determine which drug trials had objectionable conditions or practices. The one exception in these records was the blockbuster anticoagulant, Xarelto (rivaroxaban), which has already been associated with life-threatening bleeding problems.
Questionable clinical trial practices go unreported by FDA
"Only 3 of the 78 publications (4%) that resulted from trials in which the FDA found significant violations mentioned the objectionable conditions or practices found during the inspection," noted Seife in his report. "No corrections, retractions, expressions of concern, or other comments acknowledging the key issues identified by the inspection were subsequently published."
Medical journals such as JAMA, Lancet and others then publish the results of these purportedly scientifically sound trials, despite protocol violations, false data and inaccurate recordkeeping uncovered by the FDA. In the case of a Xarelto study called RECORD 4, regulators discovered so many violations and departures from good clinical practice that the results were outright rejected. Nevertheless, these results were later published in the May 2009 edition of the Lancet.
RECORD 4 had set out to seek approval of Xarelto for the prevention of deep vein thrombosis (DVT) and pulmonary embolism in patients having hip or knee replacement surgery as an expansion to its original purpose to prevent strokes in patients with AF.  But as Seife reports, RECORD 4 (Regulation of Coagulation in Orthopedic Surgery to Prevent Deep-Venous Thrombosis and Pulmonary Embolism 4), was riddled with dubious information, such as "systemic discarding of medical records," falsification, and "concerns regarding improprieties in randomization."
Despite these findings that suggested unreliable clinical data and potential risk to consumers, the FDA ultimately approved Xarelto to help prevent blood clots in patients undergoing knee and hip surgery.
Xarelto bleeding problems and litigation
Since its introduction to the U.S. in 2011, Xarelto has been a top-earning pharmaceutical for Bayer and Johnson & Johnson's Janssen subsidiary. Doctors began to push the new blood thinner on patients, claiming its convenience compared to the old stand-by Warfarin. While Xarelto doesn't require a strict dietary regimen or routine blood tests, it also doesn't have a reversal agent to stop uncontrolled bleeding events.
Concerns over Xarelto bleeding problems have garnered attention as lawsuits began trickling in, alleging the drug makers failed to warn of hemorrhages that could not be stopped.
Owing to the mounting number of claims alleging similar bleeding injuries, all federal Xarelto lawsuits were consolidated in the Eastern District of Louisiana where one judge will oversee pretrial matters. MDL 2592 is known as the Xarelto products liability litigation.