Deceptive Marketing at Crux of Androgel Lawsuit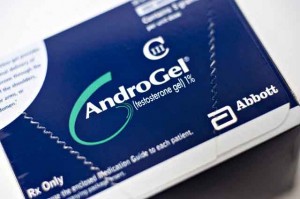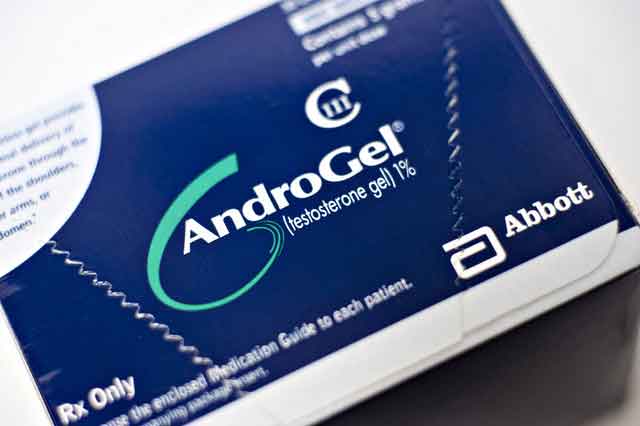 The U.S. Food and Drug Administration has yet to approve any type of testosterone replacement therapy as a treatment for age-associated low testosterone levels, otherwise known as "Low T." Yet manufacturers of testosterone supplements have aggressively marketed products like Androgel to thousands of middle aged American men who believed they could benefit from more energy, improved mood levels and a better sex life with the aid of such drugs.
According to a recent lawsuit filed against Androgel maker AbbVie Inc. and Abbott Laboratories, the defendants failed to warn consumers of stroke and cardiovascular risks and other dangerous side effects, while engaging in deceptive marketing practices to promote their Low T products for off-label purposes.
Androgel stroke lawsuit filed by Alabama couple
AbbVie, according to allegations in the claim, misrepresented that AndroGel was a safe treatment for hypogonadism and age-related low testosterone.  In their now-famous "Is it Low T?" quiz, consumers were asked if they were "sad or grumpy," or experiencing "deterioration in the ability to play sports," or "falling asleep after dinner." Most of these symptoms are associated with the natural aging process, and have nothing to do with hypogonadism.
Furthermore, the FDA only approved AndroGel for the treatment of men who suffer from clinically low or no testosterone (hypogonadism), yet when health regulators reviewed the defendant's ad campaigns, it found evidence of ambiguous marketing. The agency told AndroGel's manufacturer that its representation that suggest that AndroGel is indicated for males with "age-associated" hypogonadism or "andropause" were misleading.
Even though AbbVie was warned by the FDA in 2000 about misleading marketing, the company continued to promote its blockbuster product for "andropause" and "Low T" – two conditions that are not even recognized by the medical community. These efforts paid off, netting the company some $1.4 billion in sales in 2013, making AndroGel the top selling testosterone replacement drug on the U.S. marketplace.
In this Androgel lawsuit, the plaintiff contends that he was never warned of the life-threatening nature of testosterone side effects, which can include pulmonary embolism, deep vein thrombosis, transient ischemic attacks, ischemic stroke, and cardiovascular failure.
Defendant engaged in deceptive marketing for Low T symptoms
The complaint also alleges that the defendants were aware that AndroGel use could lead to an increased risk for stroke, heart attack, and blood clot formation linked to pulmonary embolism, based on peer research and independent studies. Despite such knowledge, argues the plaintiff, AbbVie willfully deceived consumers such as himself, in an effort to increase their own sales.
The plaintiff suffered a myocardial infarction and other injuries after taking Androgel, which caused him great emotional, physical and economic hardships. He is suing on counts of strict product liability, failure to warn, breach of implied warranty and negligence, among other causes of action.
His Androgel lawsuit is demanding the following damages:
General and special damages
Loss of earnings and diminished earning capacity
Medical expenses, past and future
Past and future mental and emotional distress
Damages for loss of care, comfort, society, and companionship
For punitive or exemplary damages
Attorney and legal fees
Injunctive relief
Pre-judgment interest