Whistle Blowing Ex-Employee of Daiichi Sankyo Victorious in $39 Million Benicar Settlement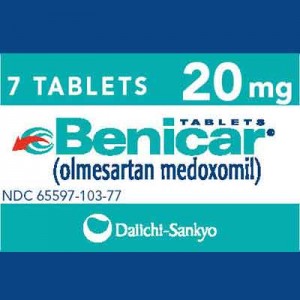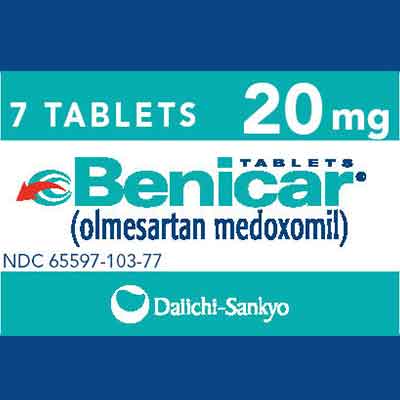 Allegations by a former Daiichi Sankyo sales representative against her ex-employer have resulted in the global pharmaceutical titan agreeing to pay a $39 million settlement to the United States and state Medicaid programs. The former rep filed suit on behalf of the United States under the whistle blower provisions of the False Claims Act.
Daiichi Sankyo, Inc. is alleged to have provided excessive speaker honoraria payments to physicians who participated in Physician Opinion & Discussion programs, also called POD's, and other speaker programs from January 2004 to March 2011 as well as exorbitant meal and entertainment allowances as inducement for the doctors to prescribe Benicar, Azor, Tribenzor, and Welchol. The suit alleged that these inducements resulted in false claims by the physicians who prescribed the drug to beneficiaries of federal health care programs, a violation of the Anti-Kickback Statute. The statute prohibits anyone from "offering, paying, soliciting, or receiving remuneration to induce referrals of items or services covered by federal health care programs, including Medicare and Medicaid".
Benicar settlement agreement details deceptive speaker payments
According to Department of Justice investigators, physicians were able to receive speaker "fees" and kickbacks in the form of dinners even if the physician was addressing his own staff in his own office or if speaker engagements were cancelled beforehand. Fees would also be paid if physicians took turns duplicating each other's comments at dinners paid for by Daiichi, as well as if the dinners exceeded Daiichi's internal entertainment policy of $140 per person.
Benicar settlement shows pursuit of fraud allegations
Craig W. Rupert, Special Agent in Charge of the DCIS Northeast Field Office, the investigative arm of the Office of the Inspector General, Department of Defense, commented, "This settlement is evidence of the continuing efforts of the Defense Criminal Investigative Service and our law enforcement partners to protect medical beneficiaries and assure integrity within the pharmaceutical industry". He continued, "The Department of Defense purchases substantial quantities of pharmaceuticals and is affected by fraud schemes within this industry. DCIS will continue to aggressively pursue allegations of fraud and corruption harmful to U.S. taxpayers and the Department."
Daiichi agrees to serious compliance reforms in settlement
Daiichi Sankyo, Inc. received particularly harsh words from the U.S. Department of Health and Human Services who called the payment scheme "particularly abhorrent". Inspector General Daniel Levinson said, "Manufacturers and physicians who engage in [such schemes] are cheating Medicare and Medicaid out of millions of dollars and threatening programs upon which many elderly and disabled Americans rely. My office will take whatever steps necessary to guard against improper alliances between manufacturers of drugs and those who prescribe them. Through our Corporate Integrity Agreement we will be closely monitoring Daiichi." The Integrity Agreement will now mandate that Daiichi implements substantial internal compliance reforms over the next five years.
A report in the Wall Street Journal on the settlement quotes Ken Keller, who heads Daiichi Sankyo commercial operations in the U.S., saying "…we are pleased to have finalized these agreements and remain focused on our core mission of helping people live healthy and meaningful lives. We are committed to being an ethical, trusted and respected company, and constantly improving how we operate is part of our culture."
Whistleblower receives $6.1 million of the Benicar settlement
The False Claims Act provides for private parties to sue on behalf of the United States. Ms. Kathy Fragoules, the ex- Daiichi Sankyo sales representative who filed the complaint against the drug giant, will receive a $6.1 million portion of the Benicar settlement before legal fees.
"Drug companies are prohibited from using lavish entertainment and padded speaker program payments to induce physicians to prescribe their drugs for beneficiaries of federal health care programs," said Carmen M. Ortiz, U.S. Attorney for the District of Massachusetts. "Settlements like this one show that the government will continue to pursue health care companies that use kickbacks to promote their products."
Litigation continues to mount concerning Benicar side effects
Meanwhile, Daiichi Sankyo is also facing dozens of lawsuits alleging serious gastrointestinal injuries and side effects associated  with sprue-like enteropathy from taking Benicar. Despite FDA label changes for the blood pressure drug, attorneys speculate that hundreds of Benicar lawsuits will eventually be brought against the pharmaceutical giant.