Xarelto Lawsuits Consolidated Into Multi-District Litigation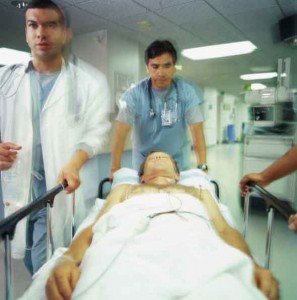 Over the past several years, the highly-anticipated next-generation blood thinner Xarelto has transformed from an exciting new addition to the American drug market to a potentially dangerous, even life-threatening treatment.
Xarelto, which was designed and manufactured by Bayer and Johnson & Johnson subsidiary Janssen, has been named in 21 federal lawsuits across 10 different states – all alleging that the drug makers failed to warn patients and doctors of the over-thinning of blood, for which there is no antidote. Unlike its predecessor warfarin, Xarelto has been linked with excessive internal and/or external bleeding, leading to death in several patients.
According to the nearly two dozen Xarelto plaintiffs, the makers of this dangerous drug owe each victim fair and adequate compensation for their medical expenses, lost wages, and emotional turmoil.
Benefits of consolidating Xarelto lawsuits
Multi-district litigation is a helpful procedural tool designed to eliminate the occurrence of hundreds – or thousands – of duplicative routine milestone hearings and conferences. Multi-district litigation is often sought by plaintiffs in medical malpractice or prescription drug cases as litigants tend to be spread across the United States, making it very difficult to litigate and settle each case individually.
Unlike a class action, each plaintiff involved in multi-district litigation remains personally invested in the case, and each must settle the claim independently.
Details of Xarelto multi-district litigation
Federal multi-district litigation is governed by the United States Judicial Panel on Multi-district Litigation (JPML). The JPML is comprised of seven currently-serving federal judges and is tasked with determining whether consolidating federal lawsuits would advance the purposes of multi-district litigation.
According to the official Transfer Order issued by the JPML, Xarelto lawsuits were considered appropriate for consolidation given the commonality of the facts at issue.
The defendants attempted to block the consolidation based on the following arguments:
The facts of the Xarelto lawsuits are too individual to each plaintiff to warrant consolidation;
An informal coordination of lawsuits should be sufficient to address any overlapping discovery or procedural matters;
The circumstances of the attorney advertising involved in the matter suggest meritless claims, and;
Creation of multi-district litigation will encourage copycat filings.
In addition, Bayer and Janssen argued that, in the event multi-district litigation is granted, it should be consolidated before a federal court located in New Jersey – as this venue would be more convenient for the drug makers alleged to have caused the widespread injury and death at issue. However, the consolidated lawsuits involving Xarelto side effects will be presented before U.S. District Court Judge Eldon E. Fallon in the Eastern District of Louisiana.
In the language of the Transfer Order, the JPML noted that certain facts at issue in the lawsuits were common to all lawsuits and the common facts outnumbered the uncommon. What's more, in response to defendants' claim that multi-district litigation will spur frivolous copycat lawsuits, the JPML asserted that consolidating lawsuits before one judge "committed to disposing of spurious claims quickly" will eliminate any concern over unnecessary and meritless Xarelto lawsuits.