Effexor Birth Defect Trials to Move Forward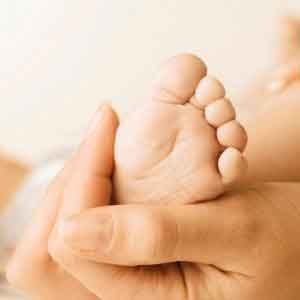 Pharmaceutical giant Pfizer is currently facing at least 68 product liability lawsuits filed in the federal court system with regard to its medication, Effexor (venlafaxine). The Effexor lawsuits claim the drug causes birth defects.
In August of 2013, federal Effexor lawsuits were centralized into a multidistrict litigation (MDL), which is proceeding before Judge Cynthia Rufe of the U.S. District Court for the Eastern District of Pennsylvania. An MDL is a type of mass litigation that consolidates lawsuits filed against common defendants, and sharing similar allegations and statements of fact. Although the antidepressant lawsuits are joined together for pretrial proceedings such as discovery, each plaintiff retains the right to an individual trial.
In the latest news affecting the Effexor MDL, Judge Rufe has outlined the procedure for the selection of the bellwether cases. In an MDL, the bellwether cases are the initial group of lawsuits to go to trial. Their outcomes are not binding upon the other lawsuits in the MDL. However, they may encourage a defendant to offer settlements. Any cases that are not resolved after the bellwether trials conclude will be remanded back to their home districts for trial.
Bellwether case selections for Effexor birth defect lawsuits
Judge Rufe issued a case management order on November 18, 2014 that explains how 14 cases will be selected to go through case-specific discovery. The defendant, Pfizer, will select seven Effexor birth defect lawsuits no later than January 26, 2015. The plaintiffs will be responsible for selecting the remaining seven lawsuits no later than December 22, 2014.
Once this group of 14 cases has been selected, the lawsuits will go through threshold discovery. Written fact sheets and documents will be exchanged by both parties. Depositions will be taken of healthcare providers, Pfizer sales representatives, two treating physicians for the mother, and two treating physicians for the child. Depositions of the parents or legal guardians will also be taken.
Each side may strike one case from the initial discovery pool selected by the other party. This will occur by November 30, 2015. Then, by early December 2015, each side will select two cases for the Trial Pool. The cases in the Trial Pool will go through a more intensive discovery process. Then, Judge Rufe will make the final decisions with regard to which cases will go to trial. This timetable allows the first trial to be tentatively scheduled for September 6, 2016. Each side will be allotted no more than 25 hours to present opening statements, testimony, other evidence, and closing arguments.
Common allegations in Effexor litigation
Effexor is a type of antidepressant known as a serotonin-norepinephrine reuptake inhibitor (SNRI). Although antidepressants have helped countless patients cope with the serious symptoms of depression, anxiety, and panic disorder, increasing evidence points to significant complications when they are taken during pregnancy.
The plaintiffs who have filed lawsuits claim that Effexor causes birth defects and malformations when taken during pregnancy. They allege that Wyeth, a subsidiary of Pfizer, inappropriately and aggressively marketed Effexor toward pregnant women, suggesting that the drug was safe for use during pregnancy.
However, plaintiffs also claim that clinical evidence, including post-marketing data, points to an increased risk of heart defects from antidepressants.