Xarelto Bleeding Side Effects Lawsuit Filed in California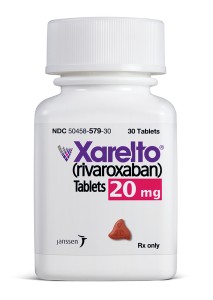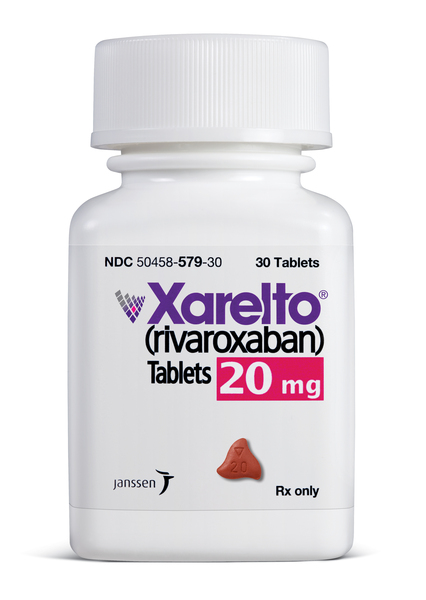 An 87-year-old California man has filed a Xarelto injury lawsuit against Janssen Research & Development, a subsidiary of Johnson & Johnson, and Bayer Healthcare after experiencing adverse side effects as a result of ingesting the drug. Allen Grossman allegedly suffered inter alia life-threatening bleeding and other severe and personal injuries due to use of the drug.
The plaintiff began taking Xarelto in early 2012, continuing use until later that year. The claim states that the drug caused Grossman to sustain a variety of injuries "including diminished enjoyment of life, as well as the need for lifelong medical treatment, monitoring and/or medications…"
Xarelto, also known as Rivaroxaban, is prescription medicine used to prevent blood clots from developing due to a specific irregular heartbeat or following hip or knee replacement surgery. The drug is also used to treat blood clots and to prevent them from forming again. Xarelto received FDA approval on July 1, 2011 for the prevention of deep vein thrombosis and pulmonary embolism in patients undergoing hip or knee replacement surgeries. On November 4, 2011 additional FDA approval was received to reduce the risk of stroke and systemic embolism in patients with non-valvular atrial fibrillation.
The drug was marketed as a new alternative to warfarin, Coumadin, which has been safely used to prevent stroke and systemic embolism for more than 60 years. The manufacturer emphasized the benefits of Xarelto ─ particularly that the drug does not require periodic monitoring with blood tests and that patients do not need to follow a limited diet.
However, unlike Coumadin, there is no reversal agent for the drug, which makes Xarelto bleeding side effects very dangerous and life-threatening. As of the end of 2013, more than one million Americans had been prescribed the drug.
Xarelto bleeding side effects prove life-threatening
According to the claim, the plaintiff suffered a life-threatening bleeding incident on October 15, 2012, when he suffered a GI Bleed, causing severe and permanent injuries.
Grossman accuses the defendants of failing to completely disclose knowledge that Xarelto could cause life-threatening bleeding.
"Defendants' failure to disclose information that they possessed regarding the failure to adequately test and study Xarelto for life-threatening bleeding risk further rendered warnings for this medication inadequate," states the claim.
"Plaintiff has endured and continues to suffer the mental anguish and psychological trauma of living with the knowledge that Plaintiff has suffered serious and dangerous side effects including, inter alia life-threatening bleeding, as well as other severe and personal injuries which are permanent and lasting in nature, physical pain and mental anguish, including diminished enjoyment of life, as well as the need for lifelong medical treatment, monitoring and/or medications," continues the claim.
As an alleged result of the injuries and side effects of Xarelto, the plaintiff will require more constant and continuous medical monitoring and treatment than he did prior to taking the drug.
Xarelto injury lawsuit allegations
In his product liability lawsuit, the plaintiff is suing the defendants on nine counts, including:
Count I: Negligence
Count II: Strict Products Liability
Count III: Breach of Express Warranty
Count IV: Breach of Implied Warranties
Count V: Fraudulent Misrepresentation
Count VI: Fraudulent Concealment
Count VII: Negligent Misrepresentation
Count VIII: Fraud and Deceit
Count IX: Loss of Consortium on Behalf of Plaintiff
U.S. District Court for the Northern District of California, Allen Grossman vs. Janseen Research & Development LLC f/k/a Johnson and Johnson Pharmaceutical Research and Development LLC http://www.cand.uscourts.gov/home