Zoloft MDL Judge Remands Birth Defects Case Back to Missouri State Court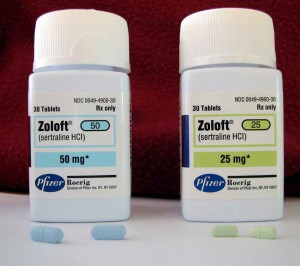 Judge Cynthia Rufe, who is overseeing MDL No. 2342 in the U.S. District Court for the Eastern District of Pennsylvania, recently remanded a Zoloft lawsuit back to Missouri state court, reports Harris Martin. The MDL judge found that the 25 claimant families did not fraudulently misjoin their complaints into a single action to defeat federal jurisdiction.
According to allegations in their Zoloft claim, the defendants including Pfizer, its unit J.B. Roerig & Co., and subsidiary, Greenstone LLC, failed to notify the FDA, medical community and consumers that its SSRI antidepressant marketed as Zoloft, when taken during pregnancy, could result in severe birth defects.
Zoloft birth defects lawsuit remanded to state court
The plaintiffs moved to remand their lawsuit on the basis that two of the claimants hailed from New Jersey and New York, resulting in a lack of diversity since defendants Pfizer and Roerig are based in Delaware and New York and Greenstone is considered a citizen of New Jersey and Delaware.
After noting that Missouri courts allow multiple claimants to join in an action despite alleging different injuries that may need individualized proof, the federal judge decided to send the case back to state court. "Therefore, on the record before it, the court cannot conclude that Plaintiffs' claims were egregiously misjoined. The court will remand the case and will leave any necessary determination of improper joinder to the Missouri state courts," ordered Judge Rufe. "If, upon remand, a Missouri state court finds that the claims were misjoined, or if the non-diverse plaintiffs are severed for other reasons or dismissed on grounds suggesting misjoinder, Defendants may again seek to remove any action in which diversity jurisdiction is present and removal permitted by statute."
The case had originally been transferred to the Zoloft (Sertraline Hydrochloride) Products Liability Litigation, MDL No. 2342, which consolidated Zoloft pregnancy lawsuits containing similar allegations and issues of fact before Judge Cynthia Rufe.
While the product liability complaints have been centralized for shared pretrial processes and discovery proceedings, each case will ultimately be tried on its own merits and be eligible for an individual jury verdict or settlement.
Zoloft pregnancy lawsuits argue life-threatening birth defects
The first Zoloft cases pending under MDL are slated to be tried in October 2014. Known as bellwether cases, these initial lawsuits are specifically chosen by both parties to serve as representative claims since their allegations are common to many. One of the purported benefits of multidistrict litigation is that it conserves time, money and the efforts of the plaintiffs, defendants and the court system by ensuring consistent pretrial rulings by a single judge.
Plaintiffs whose cases have been coordinated in MDL 2342 contend that Pfizer designed and manufactured a dangerous drug, and actively concealed its risks to women of childbearing age.
Zoloft (sertraline) is a popular SSRI antidepressant that has been linked to serious heart and birth defects in children, including but not limited to:
Heart defects such as VSD and ASD and hypoplastic left heart
Craniosynostosis
Neural tube defects including spina bifida
Club foot
Cleft lip and cleft palate
Thus far, more than 400 lawsuits have been transferred to the Zoloft MDL, with plaintiffs demanding compensation for medical bills, lost income, diminished earning capacity, emotional distress and other financial losses.