J&J Petitions Judge to Dismiss Risperdal Lawsuits Based on Statute of Limitations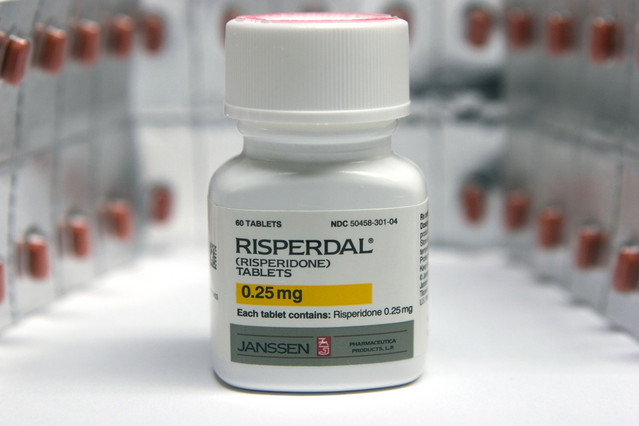 The atypical antipsychotic Risperdal continues to fuel litigation, as scores of male patients claim they developed breasts after taking the drug as children and adolescents. Court dockets indicate some 500 Risperdal lawsuits pending against pharmaceutical giant Johnson & Johnson, which has already settled a handful of claims (under confidential terms) stemming from Risperdal-related gynecomastia.
To more efficiently handle pre-trial matters in lawsuits containing common allegations about complications and adverse side effects of the medication, a Risperdal mass tort was established in the Philadelphia Court of Common Pleas, under the supervision of Judge Arnold A. New. In recent developments, legal counsel for the defense filed a motion for summary judgment that may ultimately bar many claims from proceedings based on statutes of limitation. This statute governs the time frame in which monetary damages can be sought in a personal injury or product liability case.
Questionable time limits for filing Risperdal lawsuits
Every state has different rules regarding legal recourse for dangerous drugs and medical devices, with most barring lawsuits after a certain time period when a patient could have reasonably known or discovered their cause of action.
Lawyers for J&J contend that plaintiffs should have known about the association between Risperdal and male breast growth as early as October 31, 2006. According to their motion, this is "the latest date by which any plaintiff claiming to have suffered the injury of gynecomastia from Risperdal use prior to this date should be charged, as a matter of law, with knowledge of a potential connection between Risperdal use and gynecomastia."
Two to three years is normally the maximum time period for a patient to file suit once the cause of their injury is discovered, and if Pennsylvania Judge New agrees with the defense counsel motion, hundreds of Risperdal claims may be dismissed, as the bulk of legal complaints were brought over the last few years.
Product liability lawyers for the plaintiffs are expected to respond to the motion for summary judgment sometime this month.
Settlements reached in some gynecomastia cases
Risperdal and its generic equivalent risperdone have been blamed for a host of life-altering side effects besides gynecomastia, including sudden cardiac failure, stroke, and the development of a permanent movement disorder known as tardive dyskinesia.
The majority of Risperdal litigation among individual plaintiffs is centered around allegations of failure to warn and deceptive marketing tactics used to promote the drug for unapproved uses. Before being cleared by the FDA in 2006 and 2007 for these purposes, Risperdal was illegally marketed for the treatment of bipolar disorder and autism in children.  Plaintiffs argue that had they known of true Risperdal risks, they would never have taken the drug in the first place.
Victims seek reparations for related medical expenses, physical pain and emotional trauma as well as other economic damages. In one recent complaint filed by a young male, the plaintiff says he now suffers permanent damage to his sexual and endocrine systems, in addition to excessive breast growth and weight gain. Some claimants grew such large breasts that mastectomies were medically necessary.
In 2012, J&J reached settlements with six separate men who claimed Risperdal caused them to develop breasts and suffer extreme humiliation and psychological trauma.
In addition to the mass tort in Philadelphia, Risperdal lawsuits have also been consolidated under multi-county litigation in Middlesex County New Jersey, where Judge Jessica R. Mayer is presiding.