Bacterial Contamination Prompts Expanded Naturalyte Recall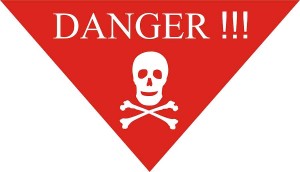 On May 21, 2014, Fresenius Medical Care announced an expanded Naturalyte recall due to bacterial contamination.  The product recall was first issued in April after Halomonas bacteria was found in several lots of the dialysate additive.  The amended Class I recall now affects 56 lots of Naturalyte. The acid concentrates, which were packaged in 6.4 liter bottles, were sold from August 15, 2013 through April 7, 2014, marked with the code number 08-4000-LB.
Healthcare providers were first sent notice of the recall on April 10, regarding 49 lots of Naturalyte that were contaminated with the gram negative bacteria. Fresenius warned dialysis centers not to use the product as it could cause dialysis patients to develop a systemic infection.
Difficulty breathing, fever, chills, flushing and low blood pressure are potential systems of bacterial infection from Halomonas, though Fresenius states most of these complications are short-term. However, exposure to contaminated lots of Naturalyte could lead to more serious long-term health reactions.
Fresenius dialysis recall expanded to 56 lots
While Fresenius noted that patient bacterial infection from the contaminated lots of Naturalyte was unlikely since dialysis machines use a filter, the company still asked clinics to stop using affected bottles immediately and to safeguard them in a separate area before returning them. Expiration dates on the recalled lots were: 6/30/2014, 7/31/2014, 8/31/2014, and 12/31/2014.
According to the Naturalyte recall from Fresenius, gram negative bacteria such as Halomonas are typically found in bodies of water with high salinity rates. Bacteremia, if not treated promptly, can result in sepsis, which carries a much dimmer prognosis and may prove fatal. Signs of sepsis include reduced urine output, severe pain in the abdominal area, breathing difficulties and a lower platelet count.
This isn't the first time Fresenius dialysis products have been linked to potential injury and death. Naturalyte and its powder form, Granuflo, are the topic of growing litigation throughout the country, after both were found to cause heart arrhythmia and adverse cardiac events.
Increasing litigation pending against FMC America
To date, more than 1,500 Granuflo and Naturalyte lawsuits have been filed against Fresenius, alleging the acid concentrates led to heart attack, stroke and sudden death. Plaintiffs claim that Fresenius developed and marketed defective and unreasonably dangerous products and failed to warn clinicians about dialysis injury risks with improper dosing.
Metabolic alkalosis – a life-threatening side effect of the dialysates – occurs when bicarbonate levels in the bloodstream are dangerously high. It wasn't until an internal Fresenius memo was leaked to the FDA in 2012 that the general public became aware of Naturalyte and Granuflo dosing risks, and their connection to thousands of injuries and incidents of sudden death in dialysis patients.
Naturalyte and Granuflo litigation has been coordinated under MDL to improve pretrial efficiencies and preserve judicial resources. Judge Douglas P. Woodlock is managing claims in Massachusetts district court, where claimants are hoping to recover just compensation for all medical expenses, lost income, pain, suffering and other losses.
On the state level, product liability lawsuits arising from alleged Naturalyte and Granuflo injuries have also been consolidated for pretrial matters in the Superior Court of Los Angeles.  While centralized for discovery proceedings and bellwether trials, each case is treated individually allowing plaintiffs to recover court awards or settlements based on the unique merits of their claim.