$650 Million Settlement Reached for Thousands of Pradaxa Lawsuits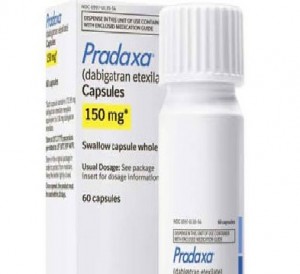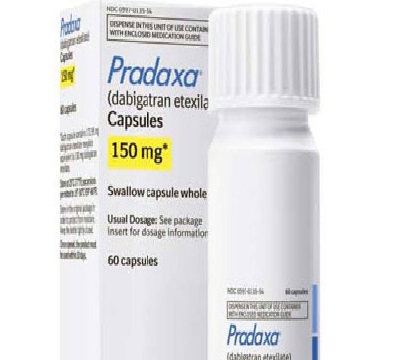 In a statement issued on May 28, 2014, the pharmaceutical giant Boehringer Ingelheim announced that they had reached a settlement agreement with plaintiffs who filed lawsuits with regard to side effects from Pradaxa, a medication designed and manufactured by the company.
The Pradaxa settlement involves a payout of $650 million, which will resolve approximately 4,000 lawsuits filed in the state and federal court systems. The settlement agreement may not apply to Pradaxa lawsuits filed against Boehringer Ingelheim by residents of other countries, such as Canada.
Lawsuits claimed life-threatening side effects
Less than a couple of years ago, the U.S. Judicial Panel on Multidistrict Litigation (JPML) had established the Pradaxa multidistrict litigation (MDL), which centralized Pradaxa lawsuits in the U.S. District Court for the Southern District of Illinois. These consolidated lawsuits leveled similar accusations against Boehringer Ingelheim with regard to Pradaxa, which had been marketed as a more convenient alternative to older generations of blood-thinning medications because patients did not need to have their blood tested regularly, nor did they need to adhere to a specific diet.
However, soon after Pradaxa became available in 2010, the FDA was flooded with adverse event reports claiming the medication caused uncontrollable bleeding.
With older generations of blood-thinners, namely Coumadin (warfarin), doctors have an antidote available in the event the patient suffers a significant bleeding event. They can administer therapeutic doses of vitamin K to force the blood to clot. However, the makers of Pradaxa did not create an antidote when they marketed the drug. As a result, more than 1,000 deaths have reportedly been caused by the drug and thousands of other patients have suffered severe injuries.
The plaintiffs who agreed to the Pradaxa settlement claimed in their lawsuits that Boehringer Ingelheim did not properly warn them of the risks of life-threatening bleeding events associated with Pradaxa.
The plaintiffs also contended that the pharmaceutical giant should be held liable for designing and manufacturing an unreasonably dangerous drug, since the medication lacks an antidote.
Company denies wrongdoing
Although Boehringer Ingelheim agreed to the substantial Pradaxa settlement, the company released a statement that denied any wrongdoing on their part. "We continue to stand resolutely behind Pradaxa and believed from the outset that the plaintiffs' claims lacked any merit. Notwithstanding our strong belief that we would prevail in these lawsuits, this settlement allows our company to avoid the distraction and uncertainty of protracted litigation over years and years," said Andreas Neumann, a spokesperson for the company.
The statement went on to criticize the American litigation system, claiming that juries comprised of the plaintiffs' peers did not lend themselves to resolutions based on science.
Boehringer Ingelheim reaffirmed its belief that Pradaxa is a safe medication, despite the approximately 1,000 deaths linked to the drug. The manufacturer's statement made note of an FDA study that offered a positive benefit-risk analysis.
Despite the settlement, it isn't too late for others to file Pradaxa side effects lawsuits against the company. Plaintiffs may file a lawsuit on behalf of themselves or a loved one who has passed away as a possible result of using the medication.