Yaz Lawsuit Settlements
Yaz, Yasmin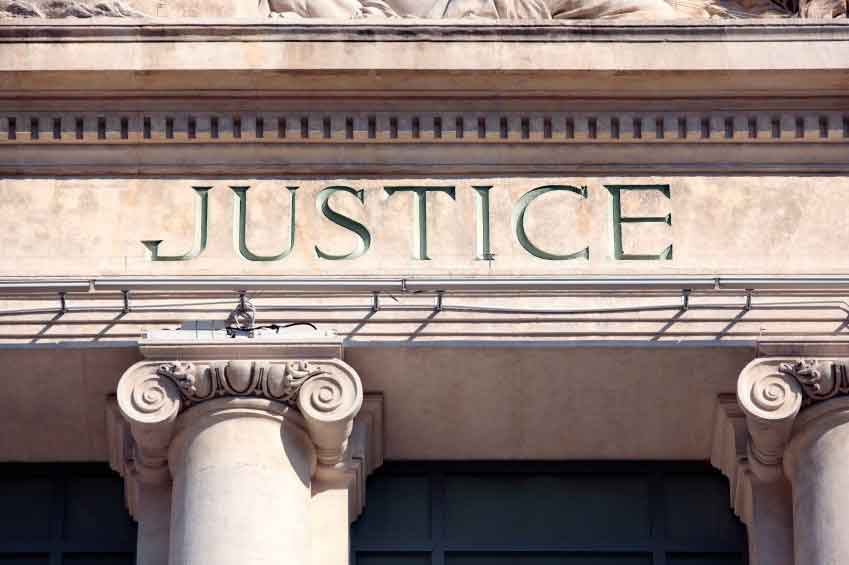 and other birth control pills containing the hormone drospirenone have instigated a wave of product liability litigation concerning reports of strokes, pulmonary embolisms, deep vein thrombosis, gallbladder disease, sudden death and other life-altering complications.
According to a recent stockholders report, as of April 2014, Bayer Healthcare Pharmaceuticals has negotiated Yaz lawsuit settlements — without admission of wrongdoing — to resolve claims of approximately 8,560 plaintiffs in the United States. The pharmaceutical giant has paid approximately $1.74 billion so far to settle Yasmin and Yaz litigation.
Court dockets indicate that an estimated 3,900 Yaz lawsuits are still pending and have yet to be resolved. Bayer states that it will continue settling individual lawsuits arising from venous clot injuries on a case-by-case basis.
Mediation ordered in Yasmin & Yaz MDL
Owing to the growing number of complaints arising from alleged Yasmin and Yaz side effects, the U.S. Panel on Multidistrict Litigation (JPML) decided to coordinate federal lawsuits before a single judge, under MDL No. 2100. Established in 2009, the multidistrict litigation began with only a few dozen claims, but quickly amassed hundreds and then thousands over the following years. In early 2012, the Yasmin and Yaz multidistrict litigation had centralized over 10,000 cases, which were transferred to the U.S. District Court for the Southern District of Illinois.
Presided over by Chief Judge David R. Herndon, the Yasmin and Yaz Marketing, Sales Practices and Products Liability Litigation was slated to hold nine bellwether trials, with the first scheduled for January 9, 2012. The plaintiff in this complaint argued that her use of the fourth-generation oral contraceptives had caused her to develop life-threatening blood clots and suffer a pulmonary embolism.
However, rather than begin the first bellwether trial to help gauge future trends in Yaz litigation, Judge Herndon switched to mediation to help settle those cases.
"Whether you're dealing with class action or litigation that involves hundreds or thousands of individual cases, the point is that it's in the best interest of the entire nation community and both sides of the litigation," Herndon said in regards to his decision to order mediation. "Every MDL judge is constantly looking for a better way to do something."
One of the main benefits of mediation is to help facilitate Yaz lawsuit settlements, with the ultimate goal of resolving cases rather than remanding them to their original courts for individual trials.
A renowned professor of law at George Washington University, Stephen Saltzburg was appointed as special master of mediation in the Yaz MDL. Saltzburg had prior mediation experience in other products liability litigation involving the drug Seroquel, and was chosen for his fairness and sense of morality.
More than $1 billion allocated for compensation in Yaz lawsuits
Mediation efforts resulted in a series of Yasmin and Yaz settlements for plaintiffs who alleged both blood clot-related complications and gallbladder problems. In 2012, Bayer had allocated roughly $1 billion to resolve cases pertaining to venous clot injuries, for an average of just over $210,000 per plaintiff.
Twenty-year-old Maggie Yunker recovered $237,000 in her settlement with the defendant. The Chicago area resident had switched to Yaz at the suggestion of her doctor, who said the pills could help get rid of her acne and other PMS symptoms. About one year later, Yunker's life was forever changed when blood clots that had formed in her veins broke free and traveled to her brain causing a stroke. Yunker was hospitalized for almost a month and after her release suffered double vision and extreme pain, forcing her to drop out of school. On blood-thinning medications for the foreseeable future, Yunker said "I'll be dealing with this for the rest of my life."
Yaz gallbladder lawsuits settled for $24 million
In March 2013, Bayer agreed to compensate claimants who alleged gallbladder disease or injury from their use of Yasmin/Yaz. The company capped the settlement payout at $24 million, which included damages of $2,000 for those who experienced gallbladder injury and approximately $3,000 for women who needed gallbladder removal surgery. The accord resolved litigation with 8,800 U.S. plaintiffs who decided to participate in the settlement agreement.
Women argued that the drug maker knew or should have known of gallbladder risks associated with drospirenone, but failed to adequately warn consumers or their prescribing health care providers. Few studies established the link between Yaz and gallbladder problems, but several trials indicated a higher risk for blood clots with drospirenone exposure compared to older forms of progestin.
Future Yaz settlements reached on a case-by-case basis
In the wake of a 2012 FDA safety communication regarding Yaz blood clot risks, in which the agency warned that "drospirenone-containing birth control pills may be associated with a higher risk for blood clots than other progestin-containing pills," plaintiffs' allegations that Bayer put profits over public safety are bolstered. The revised Yaz product labeling now states that "studies comparing the risk of a blood clot range from no increase to a threefold increase."
Some experts in the medical community claim that fourth-generation pills like Yasmin, Yaz and their generic versions "shouldn't be on the market because there are so many safer alternatives." Diana Zuckerman, president of the National Research Center for Women and Families adds "We can debate how unsafe it is and for whom — more research could obviously clarify that — but there's really no doubt that it's not as safe as dozens of other birth control pills."
Bayer still admits no liability, and continues to defend the safety of their popular birth control pills. As Yaz lawsuits continue to be filed in court rooms across the country, these claims may be resolved through settlements on a case-by-case basis. Yaz and Yasmin attorneys across the country are offering free case evaluations to injured women to determine eligibility to file a lawsuit.