Talc Lawsuit Updates: Recent Mistrial & Cancer Expert Testimony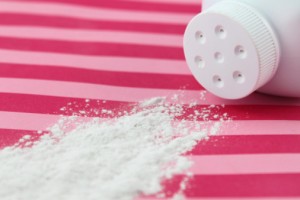 There are more than 10,000 talc powder lawsuits pending against Johnson & Johnson. Most of them are pending in the multidistrict litigation (MDL) in federal court, and the rest are pending in state courts around the country. The product liability lawsuits raise similar claims: That Johnson & Johnson's Baby Powder and Shower-to-Shower products led plaintiffs to develop ovarian cancer or mesothelioma. According to the plaintiffs, when talcum powder is used for feminine hygiene purposes on a regular basis for years, it can lead to cancerous changes of the reproductive system. Other plaintiffs claim that talc includes asbestos and can cause a deadly form of lung cancer when inhaled. The plaintiffs allege that the defendants failed to warn consumers about these serious risks.
Mistral declared in recent trial
One of the most recent updates regarding talc powder lawsuits is a mistrial. The case was filed by Carolun Weirick in a state court in California. Weirick developed mesothelioma and sued Johnson & Johnson for $29 million in compensatory damages, plus unspecified punitive damages. Punitive damages are intended to punish a defendant found liable for egregious harm.
Weirick's trial began in mid-August 2018. The case was sent to the jury for deliberations in mid-September. However, the jury was forced to inform the judge that the jurors could not reach a verdict, and so Judge Margaret Oldendorf declared a mistrial.
Other California juries have apparently not had difficulty finding Johnson & Johnson liable. In May 2018, a California jury ordered the defendants to pay $25.7 million. That award was for a similar mesothelioma lawsuit. And in New Jersey, a jury awarded $117 million to a man who developed mesothelioma. Eighty million of that award was for punitive damages.
MDL judge to consider expert testimony
Earlier this fall, U.S. District Judge Freda L. Wolfson, who is presiding over the multidistrict litigation, confirmed during a status conference that oral arguments would be heard with regards to the admissibility of expert witness testimony. That hearing is expected to be held in June 2019. The expert witness testimony in question explores the alleged causative link between talc powder products and ovarian cancer.
The Daubert Motion hearings are scheduled for June 11. There is still time for parties to file motions for Daubert challenges, as the deadline isn't set to expire until April 18, 2019. In other lawsuits that have been tried in state courts, the defendants have argued that the expert witness testimony on behalf of the plaintiffs should be declared inadmissible according to the Daubert standards. State courts that have considered similar evidence regarding the link between talc powder and ovarian cancer have allowed the cases to proceed to trial. If the MDL progresses in the same way, the plaintiffs could be looking ahead to the scheduling of early trial dates.
Bellwether trials in an MDL are the early cases heard in court. It's expected that several bellwether trials will be scheduled, allowing the parties involved in the remaining cases to assess how juries will respond to evidence.
Additional resources:
American Cancer Society, Talcum Powder and Cancer, https://www.cancer.org/cancer/cancer-causes/talcum-powder-and-cancer.html
Chemistry World, J&J hit with bill for $4.7 billion in damages over talcum powder cancer link, https://www.chemistryworld.com/news/jandj-hit-with-bill-for-47-billion-in-damages-over-talcum-powder-cancer-link/3009270.article