Number of Taxotere Lawsuits Reaches 7,500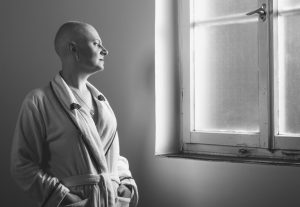 The number of product liability lawsuits over Sanofi-Aventis's Taxotere causing permanent hair loss in women prescribed the medication for breast cancer reached about 7,500 cases in mid-December 2017, versus 28 cases in October 2016, according to court documents filed in late January.
The Taxotere product liability lawsuits each raise similar claims: that women who took Taxotere suffered permanent hair loss, and that Sanofi-Aventis failed to warn healthcare providers and patients adequately about the risk, which does not exist with other treatment options that are equally effective.
Given the similarity in the claims, all of the federal lawsuits pertaining to Taxotere have been consolidated in the Eastern District of Louisiana before U.S. District Judge Kurt Engelhardt, as part of a federal Multidistrict Litigation (MDL). This is commonly done to avoid duplicative discovery, avoid pretrial rulings from different courts that might be in conflict, and to serve the convenience of the all parties, witnesses and the judicial system.
False and Misleading Information Alleged
Hair loss is a common side effect of chemotherapy to treat cancer, and most patients are informed of this. The women who brought these claims, however, maintain that Sanofi-Aventis indicated that their hair would grow back after treatment with Taxotere, and that the drug makers' information to that effect was thus false and misleading. Taxotere leaves patients with thinning hair and bald patches that might be permanent, a condition known as alopecia.
The womens' suits further indicate that, had they known about the risks of permanent hair loss, they would have chosen other breast cancer treatments, which do not cause permanent hair loss.
The plaintiffs further allege that the drug makers withheld knowledge that Taxotere caused hair loss. Studies found permanent hair loss as a possibility in 2005. The drug was introduced in 1996.
Other studies found that 10% of Taxotere-treated patients had hair loss for as long as more than a decade after chemotherapy. In some countries, Taxotere carried a warning about the risk of permanent alopecia, but that warning was not offered to U.S. physicians or their patients.
The judge has indicated that a settlement conference could begin this summer, to discuss potential resolution.
Taxotere Bellwether Trials to Begin in September 2018
The first bellwether trial in the MDL is currently scheduled to commence on September 24, 2018. In 2019, four other jury trials are slated to begin: on January 28, April 8, July 15, and November 4, 2019.
Additional Taxotere Hair Loss Lawsuit Resources:
Edwards, Jim, "Sanofi's Latest Challenge: Women Who Say Its Chemotherapy Left Them Permanently Bald," CBS Money Watch, CBS News. http://www.cbsnews.com/news/sanofis-latest-challenge-women-who-say-its-chemotherapy-left-them-permanently-bald/
Priest, Lisa, "Women Who Took Chemo Drug Say They Weren't Warned of Permanent Hair Loss," The Globe and Mail. http://www.theglobeandmail.com/life/health-and-fitness/women-who-took-chemo-drug-say-they-werent-warned-of-permanent-hair-loss/article572591/
United States District Court, Eastern District of Louisiana. In Re Taxotere (Docetaxel) Products Liability Litigation. Joint Report No. 7 of Liaison Council. Status Conference, December 15, 2017. https://jc6kx1c9izw3wansr3nmip8k-wpengine.netdna-ssl.com/wp-content/uploads/2018-01-26-Report.pdf