Invokana Lawsuit Alleges Drug Caused Urosepsis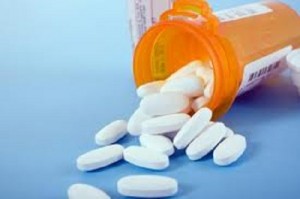 Severe side effects of Invokana – part of a new class of diabetes drugs manufactured by J&J – have prompted a wave of litigation filed throughout the United States. Most of the Invokana lawsuits have been centralized in New Jersey federal court under MDL # 2750 for more efficient pretrial proceedings. The actions entail common issues concerning the development, research, testing, promotion, and labeling of Invokana (Canagliflozin), an SLGT2 inhibitor that is widely prescribed to help adult patients control blood sugar levels.
The multidistrict litigation was established in 2016 to help prevent duplicative discovery as well as inconsistent pretrial rulings, while helping conserve the resources of the parties, their attorneys and the courts. Claimants argue that Johnson & Johnson and distributor Janssen Pharmaceuticals failed to adequately warn consumers about the risk for diabetic ketoacidosis, kidney damage and other acute injuries allegedly caused by the medication.
J&J is also charged with employing aggressive and deceptive tactics to market Invokana at the cost of public safety. In their effort to promote their new product, J&J issued a press release touting the benefits of Invokana for treating Type 2 diabetes without any mention about urinary tract infections, ketoacidosis or other potential complications. It wasn't until the FDA issued a warning in 2015 that patients understood the full scope of side effects associated with SLGT2 inhibitors, including ketoacidosis, kidney injury and failure.
Invokana urosepsis lawsuit
Ketoacidosis and kidney damage are the primary focus of most Invokana claims, but a recent lawsuit filed in the MDL contends the drug caused a potentially fatal condition known as urosepsis. On June 12, George Stomi Jr. – a resident of Inglewood California – joined the coordinated proceedings. The plaintiff argues that the defendants had "the ability and the duty to improve the labeling of Invokana to warn of the propensity of the drug to cause diabetic ketoacidosis, renal injury, renal failure, severe infection, etc" but instead chose to misrepresent and exaggerate the effectiveness of Invokana to boost sales.
According to the complaint, Stomi began taking Invokana to manage his diabetes in July 2013,  just after the medicine was FDA approved. Just one year later, the plaintiff was diagnosed with urosepsis: a life-threatening infection that required hospitalization and treatment. Stomi argues that his complications and injuries caused not only physical pain but mental anguish knowing that he may suffer life-long problems because of his injury.
"Defendants, by and through their agents, servants and employees, negligently, recklessly and carelessly marketed, distributed and sold INVOKANA without adequate instructions or warning of its serious side effects and unreasonably dangerous risk," states the lawsuit. Stomi further alleges that his injuries, financial losses, pain and suffering are a direct result of the defendants' failure to conduct appropriate Invokana safety trials and their failure to properly warn consumers about potential risks.
About urospesis
Urosepsis is a life-threatening type of blood poisoning caused by bacteria in the urinary tract. What starts off as a minor urinary tract infection (UTI) rapidly progresses into sepsis as the bacteria pass into the bloodstream, causing a cascade of damage. Urosepsis, if not treated promptly, can lead to organ failure, septic shock and even death. This type of blood poisoning is a medical emergency, requiring immediate medical care and hospitalization.
Treatments may include IV fluids, antibiotics, oxygen, and operations on the urinary tract to remove an abscess or other source of infection. Signs of sepsis may include a high fever, rapid heart rate, nausea, severe pain, confusion, low blood pressure and decreased urine output.
Additional "Invokana Litigation" Resources:
US District Court of New Jersey, MDL NO. 2750 http://www.njd.uscourts.gov/invokana-litigation
Healthline, What is Urosepsis? http://www.healthline.com/health/urosepsis
FDA, Canagliflozin (Invokana, Invokamet): Drug Safety Communication https://www.fda.gov/Safety/MedWatch/SafetyInformation/SafetyAlertsforHumanMedicalProducts/ucm558605.htm