Study Says Testosterone Replacement Therapy Increases Heart Attack, Stroke Danger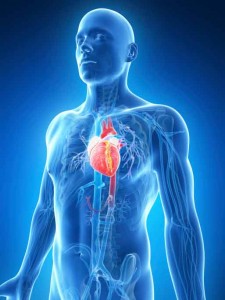 The conclusions of a significant new clinical trial indicate that testosterone replacement therapy increases the risk of heart attacks and strokes among men receiving it. The treatments include the widely prescribed treatment Androgel.
Part of the "testosterone trials"
Findings from the clinical trial were published in late February in the Journal of the American Medical Association (JAMA). Men taking Androgen over a one-year period showed a significant rise in arterial plaque. Plaque is a major risk for heart attack and stroke.
The clinical trial was one of four studies published simultaneously in JAMA and JAMA Internal Medicine. Each was a piece of the "Testosterone Trials," conducted by Perelman School of Medicine researchers to provide insight on the benefits and drawbacks of testosterone replacement therapy.
Testosterone replacement therapy has expanded greatly in the past several years, partly because of marketing campaigns by drug manufacturers. The campaigns highlight a condition they call "low T," which includes such symptoms as lower energy, reduced strength and sex drive, and other symptoms commonly experienced by older men.
In tandem with the rise of treatment, concerns about the health risks have also climbed. Testosterone replacement therapy has been associated with increased heart risks before. In addition, medical personnel and regulators have said that such medications should be limited to specific medical conditions that exhibit low testosterone levels. An example is hypogonadism.
Another survey indicates drop in cardiovascular risk
It should be said, though, that Kaiser Permanente researchers, in an entirely separate study, also published a survey of testosterone replacement therapy patients. This publication was an analysis of data from over 44,000 such patients. This analysis indicated a drop in cardiovascular risk over the long term in men taking testosterone replacement therapy. It also determined that men who exhibit androgen deficiency aren't at increased cardiovascular risk to begin with.
Drug makers face multiple lawsuits
Testosterone replacement therapy medications, including Androgel, Testim, Axiron, and others face legal challenges in both state and federal courts, all claiming that the drug manufacturers did not provide sufficient warning for either medical personnel or consumers about heightened cardiovascular risks.
Because the testosterone lawsuits raise allegations that are similar across the board, over 6,000 cases in the U.S. court system are now centralized for pretrial proceedings in a multidistrict litigation (MDL). The cases have been consolidated before U.S. District Judge Matthew Kennelly in the Northern District of Illinois.
As part of this MDL, the Androgel cases are anticipated to begin trial this summer. They will be bellwethers, or trials specifically intended to help all parties determine how juries may view specific evidence and testimony that will likely be common to all the cases.
After these bellwether trials, if settlements regarding testosterone replacement therapy are not offered or agreed upon, the drug manufacturers may face multiple trial dates in courts across the nation, with plaintiffs alleging failure to warn about cardiovascular risks.