Taxotere Lawsuits Centralized under Multidistrict Litigation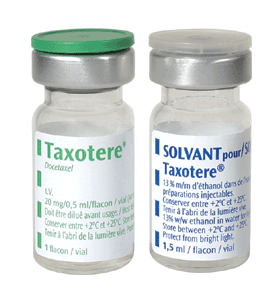 Earlier in October, the U.S. Judicial Panel on Multidistrict Litigation (JPML) issued a consolidation order for Taxotere lawsuits filed in federal courts around the country.
The claims will now proceed in a multidistrict litigation (MDL) against defendant Sanofi-Aventis. The ruling affects at least 33 cases that had been pending in 16 different U.S. District Courts around the country. Now, the pretrial proceedings will be coordinated in the U.S. District Court for the Eastern District of Louisiana before Judge Lance Africk. Since Taxotere litigation is still in its early stages, it is quite likely that it will take years for the MDL to resolve. During this time, many more Taxotere claims are expected to be filed against the pharmaceutical giant.
Taxotere multidistrict litigation
MDLs are often established when there are many lawsuits filed against the same defendants that share similar statements of fact and allegations. An MDL is not the same type of proceeding as a class action lawsuit, in which many plaintiffs join a single lawsuit. An MDL only affects pretrial proceedings. The discovery process is applicable to all lawsuits and the judge will establish early trial dates known as bellwether trials. However, the outcomes of these bellwether trials are not binding upon other lawsuits. They are a way for the involved parties to assess the responses of juries to various pieces of evidence and testimony. Any cases that are not resolved through a bellwether trial or a settlement plan are remanded back to their home districts for trial.
The motion to consolidate Taxotere lawsuits was first filed in July 2016. The motion, filed on behalf of two plaintiffs, argued in favor of centralization for the purpose of streamlining the litigation, and reducing the possibility of duplicative discovery and contradictory rulings. In August, the defendants filed a response in favor of the creation of the MDL.
Allegations raised in Taxotere lawsuits
Taxotere (docetaxel) is a chemotherapy drug that first entered the stream of commerce in 1996. It was intended to be an alternative to previous generations of low-potency taxanes. The plaintiffs who have filed Taxotere lawsuits claim that the drug is not more effective at treating cancer, but that it also increases the risk of permanent side effects.
Specifically, Taxotere is associated with an increased risk of permanent alopecia or hair loss. Depending on the specific course of treatment, hair loss is generally an expected side effect of cancer treatments. However, this hair loss is normally temporary and the hair grows back after the treatments have ended. The lawsuits, which have been filed by breast cancer survivors who took the chemo medication, allege that Taxotere caused them to suffer permanent and disfiguring hair loss.
Some studies have indicated that as many as one in 10 patients who are treated with this chemotherapy drug will experience hair loss that has, in some cases, lasted longer than 10 years. The plaintiffs point out that the defendants had warned patients in other countries of the risk of permanent alopecia. However, they accuse Sanofi-Aventis of failing to provide adequate warnings to patients and doctors in the U.S.