LA Woman Files Taxotere Lawsuit over Hair Loss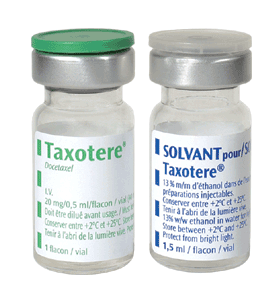 Chemotherapy-related hair loss is common, with about 65% of chemo patients losing their hair. However, hair loss is a harrowing event; according to studies, nearly half of female chemo patients consider it to be the most traumatic part of chemo.
The profound impact of hair loss is known to strike a blow to body image, self-esteem, and perceptions of sexuality. Hair loss has become so associated with chemotherapy that for as long as a woman goes without hair, she is singled out in daily life as a cancer patient.
In most cases, the hair grows back once treatment is finished. But for a small percentage of patients, especially those who were treated with Taxotere, the hair loss is permanent. A Louisiana woman has joined the ranks of cancer survivors seeking to hold Taxotere's makers responsible.
Link between Taxotere and alopecia
Taxotere is a part of the chemo drug family known as Taxanes and it is manufactured and/or distributed by Sanofi S.A., Aventis Pharma, and Sanofi-Aventis U.S. LLC dba Winthrop U.S. Research has found Taxotere no more effective in treating breast cancer than other, less potent, Taxanes. For example, competitor Taxol has been available since 1992 and it is less toxic. Despite this, the rising number of Taxotere plaintiffs alleges that the defendants actually hid the results of studies from the FDA, patients, and prescribing physicians while advertising the drug as having "superior efficacy" over Taxol.
Taxotere lawsuit allegations
On June 17, 2016, Carol Webb, a Louisiana woman, filed a new Taxotere lawsuit against the drug makers. Like many lawsuits that have already been filed, Webb's complaint alleges the chemo drug caused her hair to fall out and that she was not warned of the risk or informed that alternative drugs do not carry the same risk. The complaint also alleges that the defendants instructed their employees in a scheme of illegal kickbacks to grow the drug's market foothold.
The lawsuit contends that Webb was diagnosed with infiltrating ductal carcinoma of the right breast in early 2010 and subsequently underwent a right mastectomy and reconstruction. In or around September 2010, she and her oncologist agreed she would undergo four rounds of Taxotere chemotherapy treatment. However, she alleges that neither she nor the doctor had been informed of the link to permanent alopecia.
The plaintiff alleges that she has suffered permanent hair loss. As a result, she is seeking compsensation for past and future medical expenses, past and future lost income and earning capacity, and permanent disfigurements, leading to mental anguish and debilitating emotional distress, and loss of enjoyment of life.
Complaint asks to toll statute of limitations
Webb's complaint asks the court to set aside the statute of limitations which could otherwise bar her lawsuit. She alleges that the defendants' fraudulent concealment prevented her or her doctors from discovering about the risk of permanent Taxotere hair loss.
Other allegations included in the lawsuit include liability under Louisiana Products Liability Act as well as general allegations of defective design, manufacture, and failure to warn. She has requested a trial by jury.