New Study Highlights Nexium Dangers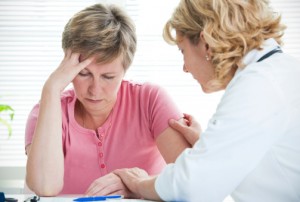 Recent large scale epidemiological and retrospective studies have demonstrated links between the use of proton pump inhibitors (PPIs) and an increased risk of renal failure, myocardial infarction and dementia. On top of this, medical experts say that up to 70 percent of patients that take PPIs for treatment of heartburn and gastroesophageal reflux disease (GERD) are using the drugs inappropriately.
Nexium (esomeprazole) is one of the most widely used types of PPIs, and is available in both non-prescription and prescription doses. Because Nexium is sold over the counter, it's a convenient treatment used by millions of people who experience chronic acid reflux. However, new research from the Houston Methodist Research Institute has shed additional light on the possible dangers of long-term use of esomeprazole, which has been shown to induce vascular dysfunction and impair endothelial function when taken over prolonged periods.
Nexium study finds new dangers in long-term usage
The research was conducted using a clinically relevant dose range and yielded several salient points:
PPIs hamper acidification and enzyme activity in endothelial lysosomes
Consequently, protein aggregates collect with increased oxidative stress
Long-term Nexium exposure is associated with endothelial dysfunctions with telomere shortening and accelerated senescence
"…We find that chronic exposure of human endothelial cells to the PPIs esomeprazole or SCH-28080 accelerates endothelial aging. This adverse effect appears to be due to an inhibition of lysosomal acidification and subsequent impairment of proteostasis. Vascular senescence would provide a mechanistic explanation for the accumulating evidence that PPIs increase the risk of cardiovascular morbidity and mortality, renal failure, and dementia," concluded the researchers, who added that now is the time for regulatory agencies to re-evaluate the safety of PPIs given that they are taken by millions of people for indications and durations that were neither tested or approved.
Esomeprazole side effects – bone loss & kidney damage
Drug manufacturer AstraZeneca is already facing legal charges of failing to warn about the possible side effects of Nexium, particularly in the context of bone loss, bone fractures and kidney damage. It wasn't until 2010 that the FDA, based on several clinical studies, finally updated PPI labels of Nexium and other PPI antacids to include language regarding an increased risk for fractures of the hip, spine and wrist.
Additional studies have drawn a causal relationship with esomeprazole exposure and chronic kidney problems. One report, published in the in the Journal of the American Society of Nephrology, suggested 25 percent greater risk of chronic kidney disease and a 96 percent increased risk of kidney failure in patients who took PPIs like Nexium to alleviate symptoms of GERD.
Individuals who have experienced life-altering health complications after taking esomeprazole have begun to take their grievances to court, filing product liability claims against AstraZeneca in search of compensation for hospital expenses, lost income, therapy costs and other damages.
Data mining study links PPIs with heart attacks
Last year, Stanford University researchers combed through the medical records of 2.9 million patients, finding that patients who took proton pump inhibitors to suppress the release of stomach acids are at greater risk (16 to 21 percent) of suffering a heart attack. While the researchers could not draw an exact cause and effect, their findings were alarming enough to make headlines and draw attention from the FDA.
Lead study author Nigam Shah told the Washington Post, "if you are taking these for more than two weeks without telling your doctor, tell your doctor."