FDA Invokana Study Finds Potential Amputation Link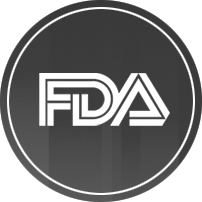 The U.S. Food and Drug Administration has issued a new safety alert regarding the type 2 diabetes drug canagliflozin — Invokana and Invokamet. The Agency issued a safety announcement on May 18, notifying patients and the medical community that results of an ongoing clinical trial revealed a higher number of leg and foot amputations — mainly the toes — in patients using the drug.
A definitive link between taking the drug and being at an increased risk for a foot or leg amputation has not been found, but this potential new safety issue is currently under investigation by the FDA. Patients currently taking the drug are advised to continue use as directed, until consulting with their doctor.
FDA Invokana clinical trial results
Data from the Canagliflozin Cardiovascular Assessment Study — an ongoing clinical trial that has been assessing participants for an average of 4.5 years — revealed that patients using canagliflozin underwent approximately double the amount of amputations as those on the placebo. An analysis conducted by the study's independent data monitoring committee showed the risk off amputation for those participating in the trial as:
Seven out of 1,000 for those taking 100 mg of canagliflozin per day.
Five out of 1,000 for those taking 300 mg of canagliflozin per day.
Three out of 1,000 for those taking the placebo.
It is important to note that a similar canagliflozin trial that has been following participants for an average of nine months has not shown the same leg and foot amputation risks.
Invokana side effects
While leg and foot amputation haven't been definitively linked to Invokana, a number of issues have. Standard side effects include frequent urination, exceptionally dry mouth, lightheadedness and dizziness. Many patients don't experience any side effects while using the drug, but others suffer from serious concerns, including bladder infection, kidney troubles, increased cholesterol, dehydration, elevated levels of potassium in the bloodstream, ketoacidosis and yeast infection. Patients who notice any adverse impact of the drug are encouraged to contact their doctor immediately.
Invokana and the FDA
A potentially increased risk of foot and leg amputation isn't the only time the FDA has issued a safety warning regarding Invokana use. On Sept. 10, 2015, the Agency revised the label for canagliflozin to include a risk of bone fracture and diminished bone mineral density. Details regarding the bone fracture risk were already listed in the Adverse Reaction portion of the label when the type 2 diabetes medication was approved.
After receiving new information from multiple clinical trials, the Agency updated the label by adding a Warning and Precaution section. Among other provisions, the label notes that patients may experience bone fractures as soon as 12 weeks after beginning treatment and cites the possibility of losing bone mineral density at the hip and lower spine.
A few months later, on Dec. 4, 2015, the FDA revised the label of SGLT2 inhibitors — including Invokana — to include the risks of having increased levels of acid enter the bloodstream and to warn of the potential for severe urinary tract infections. Patients were warned to stop taking their SGLT2 inhibitor and consult their doctor immediately if they noticed any signs of ketoacidosis.