Report Highlights Risks of Newer Diabetes Drugs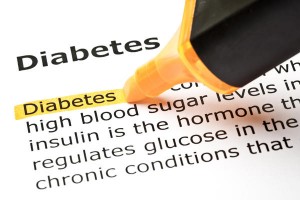 Metabolic acidosis is a risk associated with Invokana that was recently highlighted in a report by the Institute for Safe Medical Practices (ISMP).
Invokana is one of the drugs recently touted for its ability to manage type 2 diabetes, but potential side effects have raised concerns and led to a growing number of lawsuits against manufacturer Johnson & Johnson.
Invokana use and risks on the rise
The ISMP report, published on January 13, found that while use of the new diabetes drugs Invokana, Farxiga and Jardiance has been increasing rapidly, the number of adverse reports associated with the drugs has also been on the rise. The report noted that incidences of a potentially life-threatening disorder known as metabolic acidosis have gone up, with the majority of incidences linked to Invokana use.
Invokana, Farxiga and Jardiance belong to a category of drugs known as SGLT2 inhibitors. These drugs work by causing the kidneys to remove more blood sugar through the urine, thus lowering blood sugar levels in the body. They are only approved for use in patients with type 2 diabetes that have been unable to regulate glucose levels with other types of medication. The FDA has not approved the drugs for patients with type 1 diabetes and notes that the effects of the drugs on type 1 diabetes has not been established at this time.
What is metabolic acidosis?
Metabolic acidosis, which has also been the subject of two FDA safety communications involving SGLT2 inhibitors, is a condition that occurs when the body produces too much acid for the kidneys to eliminate. When this occurs in people with diabetes, acidic substances known as ketones can build up in the body, leading to the possibility of a diabetic coma or death if left unchecked.
Known as diabetic ketoacidosis, this condition is typically seen in people with type 1 diabetes. However, some people with type 2 diabetes taking an SGLT2 inhibitor have also been diagnosed with the condition. The FDA reported 20 cases of acidosis between March 2013 and June 2014. The ISMP analysis reported 168 cases of metabolic acidosis linked to Invokana use in 2015.
Symptoms of diabetic ketoacidosis include nausea and vomiting, difficulty breathing, confusion and intense fatigue. The condition usually requires emergency medical treatment and hospitalization.
The ISMP report is based on adverse reports sent to the FDA's Medwatch program. The report includes the first two quarters of 2015, but trends in the report tend to focus on the second quarter. In addition to the update on diabetes drugs like Invokana, the January report also included information about new sleep medications and recent changes in opioid use.
Invokana lawsuits
As concerns about the risks associated with Invokana have continued to rise, some patients who have been injured by the drug have filed lawsuits against manufacturer Janssen Pharmaceuticals, a subsidiary of Johnson & Johnson.
Plaintiffs in these complaints have alleged the company did not provide sufficient warning about the risks linked to their drug, leaving users unknowingly vulnerable to possible side effects, including ketoacidosis.