Lawsuit Alleges Kidney Damage after Invokana Use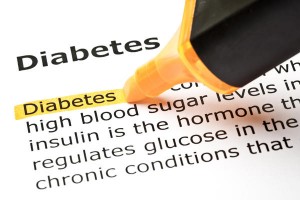 A plaintiff who recently filed a lawsuit against Invokana manufacturers Janssen Pharmaceuticals and Johnson & Johnson claims use of the drug to treat type 1 diabetes led to serious kidney damage.
The lawsuit further accuses the companies of failing to warn consumers and the medical community about the risk associated with their drug, despite evidence that use of the drug in this situation could indeed lead to serious side effects including kidney damage.
Plaintiff assumed Invokana was safe
William Counts filed his Invokana lawsuit on October 28, 2015, in U.S. District Court for the Southern District of Illinois. In his complaint, Counts states that he began taking Invokana in February 2015 primarily to treat diabetes. He took the drug as prescribed by his physician for the purpose of controlling blood sugar levels. The agreement to take the drug was based on Counts' assumption Invokana was "safe and effective for the treatment of diabetes."
Despite these reassurances, Counts states in his complaint he developed kidney damage after he began taking Invokana, which he attributes directly to the drug. The injuries suffered are described by Counts as "severe and permanent" on both a physical and emotional level. In addition, the plaintiff has suffered economic loss due to "significant expenses for medical care and treatment." This care is ongoing into the forseeable future.
Counts asserts that if he had known about the dangers associated with Invokana, he would not have chosen to take the drug to treat his diabetes. He argues that Janssen Pharmaceuticals and Johnson & Johnson did not provide sufficient information about potential side effects, allowing him to make a responsible, educated choice about his own healthcare.
Invokana and ketoacidosis risks
Invokana was approved by the FDA in March 2013 as a treatment for type 2 diabetes. The drug helps the body to lower blood sugar levels by excreting excess glucose through the kidneys. Due to its effectiveness in helping patients manage type 2 diabetes, the drug quickly became a top-selling product for Janssen and Johnson & Johnson.
As sales were climbing, Janssen began promoting the drug for off-label use to treat type 1 diabetes as well. However, problems have been reported with the drug's use for both type 1 and type 2 diabetes, including kidney damage. Other serious side effects associated with Invokana include an increased risk of bone fractures and increased acid levels in the blood, a condition known as ketoacidosis.
The FDA issued safety communications in 2015 about the risk of ketoacidosis and bone fractures for patients taking Invokana. Prior to those communications, Counts and others that have filed lawsuits against Janssen and Johnson & Johnson claim the companies have failed to provide their own warnings on their product's labels.
This particular plaintiff has listed a number of counts against the defendants, including products liability, negligence and breach of warranty. He is seeking compensatory damages in excess of $75,000 as well as punitive damages.