FDA Issues Warning about SGLT2 inhibitor Side Effects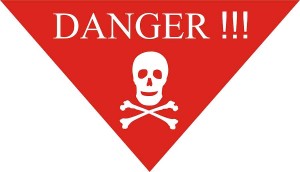 The FDA has issued a safety communication involving potentially dangerous side effects associated with a category of type 2 diabetes drugs known as SGLT2 inhibitors.
The agency has warned that use of the drug could lead to ketoacidosis, a serious condition often requiring emergency medical care. Urinary tract infections or UTIs have also been linked to the drugs, which have become serious enough to land some patients in intensive care.
In the safety communication released December 4, the FDA notes it has added a new warning to the label of SGLT2 inhibitors, which includes the blockbuster drug Invokana. These drugs have been associated with an increased risk of too much acid in the blood and urinary tract infections. The agency warns that users of Invokana and other SGLT2 inhibitors should learn to recognize the symptoms of these conditions and seek medical assistance right away if these symptoms should arise.
Warning comes after adverse events reported
The warning comes after the FDA received numerous reports to the FDA Adverse Events Reporting System or FAERS. The agency received 73 such reports between March 2013 and May 2015 involving ketoacidosis, a condition that develops when acid in the blood increases to dangerous levels. All of the patients that reported cases of ketoacidosis ended up in a hospital or emergency facility to receive medical care.
Ketoacidosis is a serious condition that can lead to diabetic coma or even death if it is left unchecked. Symptoms of ketoacidosis include abdominal pain, nausea and vomiting, and difficulty breathing. Ketoacidosis caused by SGLT2 inhibitors may not reveal an exorbitantly high blood sugar level, which can interfere with early diagnosis and treatment of the condition. Therefore, the FDA warns that patients should seek medical treatments when symptom arise, rather than relying on blood sugar levels to indicate the condition.
The FDA has also received 19 reports of advanced UTIs resulting in hospitalization to FAERS between March 2013 and October 2014. The patients were all diagnosed with urosepsis (blood infections) or pyelonephritis (kidney infection), both life-threatening conditions that can develop from untreated UTIs. Some of those patients required dialysis or treatment in intensive care.
The FDA also urges patients on SGLT2 inhibitors to contact their physicians immediately if they experience any symptoms of a UTI. These symptoms might include burning when urinating, bladder pressure or an urge to urinate often, pain in the lower back and abdomen, or blood in the urine.
Additional studies called for
In addition to the added warnings, the FDA is also requiring manufacturers of SGLT2 inhibitors to conduct a post-marketing study over five years to get a more accurate assessment of ketoacidosis risk. The agency is also urging physicians to report incidences of side effects linked to SGLT2 inhibitors to the FDA MedWatch program.
SGLT2 inhibitors like Invokana have been approved by the FDA to treat type 2 diabetes. The drugs work by allowing the kidneys to secrete more glucose in the urine in order to better regulate glucose levels in the bloodstream.
However, serious complications associated with the drugs have concerned members of the medical community and the general public. Now, those side effects have also prompted the FDA to issue additional warnings and call for additional research on the drugs.